November 26, 2014 --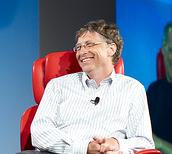 Gates Foundation Awards UofO $100,000 for Condom Research
By Oregon Tax News,
The Bill and Melinda Gates Foundation has awarded 11 recipients, including the University of Oregon, $100,000 to research improvements or alternatives to latex condoms. The recipient that puts forth the most promising research could be awarded up to another $1 million to develop their new model for one of history's oldest forms of birth control.
Eugene-based KEZI recently reported the University of Oregon's interesting research project. The Men's Journal also highlighted the quest of the Gates Foundation and other players to build a better condom, thereby helping increase use among men. According to the Men's Journal, male prophylactics have remained largely unchanged for nearly 100 years, and use could be improved with engineering advancements that enhance comfort and fit.
Read the full article and discuss it »