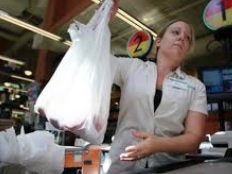 Whole Foods to Add In-Store Delivery Option for Portland Customers
By Oregon Small Business Association
Busy, health-conscious Portlanders who need groceries but lack the time to shop will soon be able to have organic groceries delivered to their door in as little as an hour. Perhaps even more convenient, they will be able to order ahead for pickup at a nearby, conveniently located store.
In-store and home-delivery for local residents will be made possible through Whole Foods' partnership with Instacart, a grocery delivery service that employs personal shoppers to fill and deliver orders. The two companies recently announced their plans to unveil an automated delivery option in all of Whole Foods' 15 markets across the United States—including Portland.
Whole Foods is Instacart's first national partner to offer an in-store delivery option, however. The service is currently being piloted at Whole Foods stores in Boston and Austin, with the goal of adding the remaining markets in the coming months. Those markets include Atlanta, Austin, Boston, Boulder, Chicago, Denver, Houston, Los Angeles, New York, Philadelphia, Portland San Francisco, San Jose, Seattle, and Washington, D.C.
Portlanders will be able to place Whole Foods orders via Instacart's website or mobile app and conveniently schedule for delivery or pick-up within a one or two-hour window, or at a scheduled time. Delivery cost for all first-time Instacart customers is waived. Thereafter, related costs depend upon the turnaround time. Currently, customers must pay $3.99 for a one-hour delivery time or $5.99 for a two-hour timeframe. For more frequent customers, a $99 annual membership can be purchased, which offers free delivery for any order over $35.
In anticipation of Whole Food's Instacart launch, Portlanders can visit Instacart's website and sign up to receive updates and related offers.