May 31, 2011 --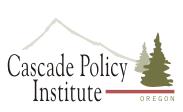 Buy Local laws have unintended consequences
By Steve Buckstien,
Cascade Policy Institute

In the Great Depression many Americans thought they would be better off if they only bought American products. Congress passed the Smoot-Hawley Tariff Act in 1930. It raised import duties to protect American businesses and farmers, becoming a symbol of "beggar-thy-neighbor" policies designed to improve one country's lot at the expense of others. Of course, those "others" retaliated in kind, resulting in everyone becoming worse off as trade declined.
Trade is almost always beneficial because of the economic law of comparative advantage, which says that any two countries, states or localities can both benefit from trade when they have different relative costs for producing the same goods. Even if one place could produce all goods more efficiently (which is virtually never the case), it still can gain by trading with less-efficient places as long as they have different relative efficiencies.
Read the full article and discuss it »