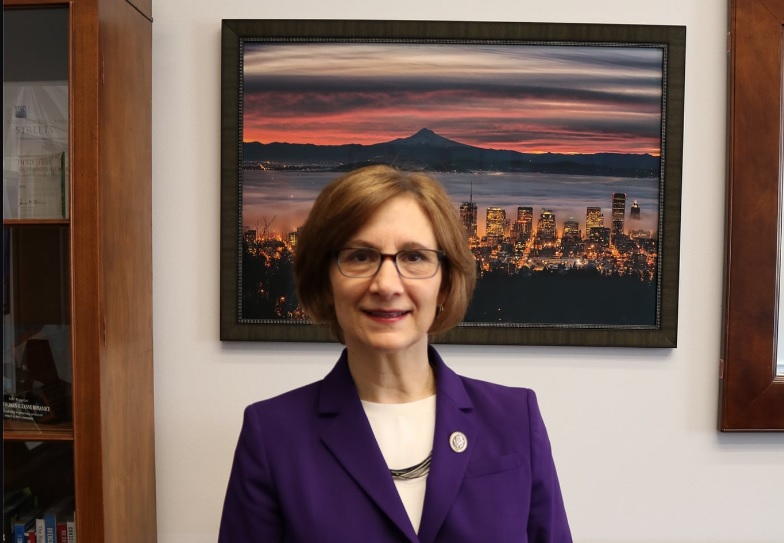 Bonamici, Booker Introduce Consumer Protection Legislation to Help Taxpayers
Oregon Congresswoman Suzanne Bonamici
Press Release
WASHINGTON, DC [4/19/23] – Today Congresswoman Suzanne Bonamici (D-OR) and Senator Cory Booker (D-NJ) introduced bicameral legislation to protect taxpayers from unscrupulous tax preparers.
The Tax Refund Protection Act would prevent predatory preparers from skimming money off tax returns, overcharging for their services through hidden fees, or redirecting an entire refund into their own account. Millions of Americans rely on tax preparers each year.
"Our constituents should be able to trust that tax preparers are acting in their customer's best interest and will help them receive the best possible refund," said Congresswoman Suzanne Bonamici. "Navigating tax season is complicated enough without having to worry about a refund being taken by someone who is unqualified or predatory. The Tax Refund Protection Act will stop unscrupulous tax preparers from stealing refunds individuals and families need and rely on to cover costs."
"Fraud and exploitation have no place in our country, and is especially shameful when it targets Americans playing by the rules," said Senator Cory Booker. "Tax refunds provide a crucial financial boost to hardworking American families, sustaining them for months after Tax Day and oftentimes serving as the largest cash influx of the year. Bad actors interfering with the financial security of working families must be held accountable. I am proud to join my colleagues in reintroducing this bill that would improve fairness in our tax system and ensure that taxpayers are shielded from fraud and abuse."
The legislation would direct the Department of the Treasury to establish necessary licensing, fees, and certification of tax preparers. It would also require tax preparers to provide taxpayers with a disclosure statement outlining the fees they will charge for preparing a tax return, direct taxpayers to where they can find information about when they can expect to receive their refunds, and disclose potential additional fees associated with a refund anticipation check.
"Far too often working families are robbed of their hard-earned tax refunds by unscrupulous private tax preparers," said David Kass, executive director of Americans for Tax Fairness. "Passing the Tax Refund Protection Act is a critical step in ensuring that Americans receive their full tax benefit through increased transparency and accountability from tax preparers."
A fact sheet about the Tax Refund Protection Act can be found here, and the text of the House bill can be found here.
It is cosponsored by Representatives André Carson (D-IN), Jahana Hayes (D-CT), and Eleanor Holmes Norton (D-DC). The legislation is endorsed by Americans for Tax Fairness, Consumer Action, the Economic Policy Institute, and Prosperity Now.
###