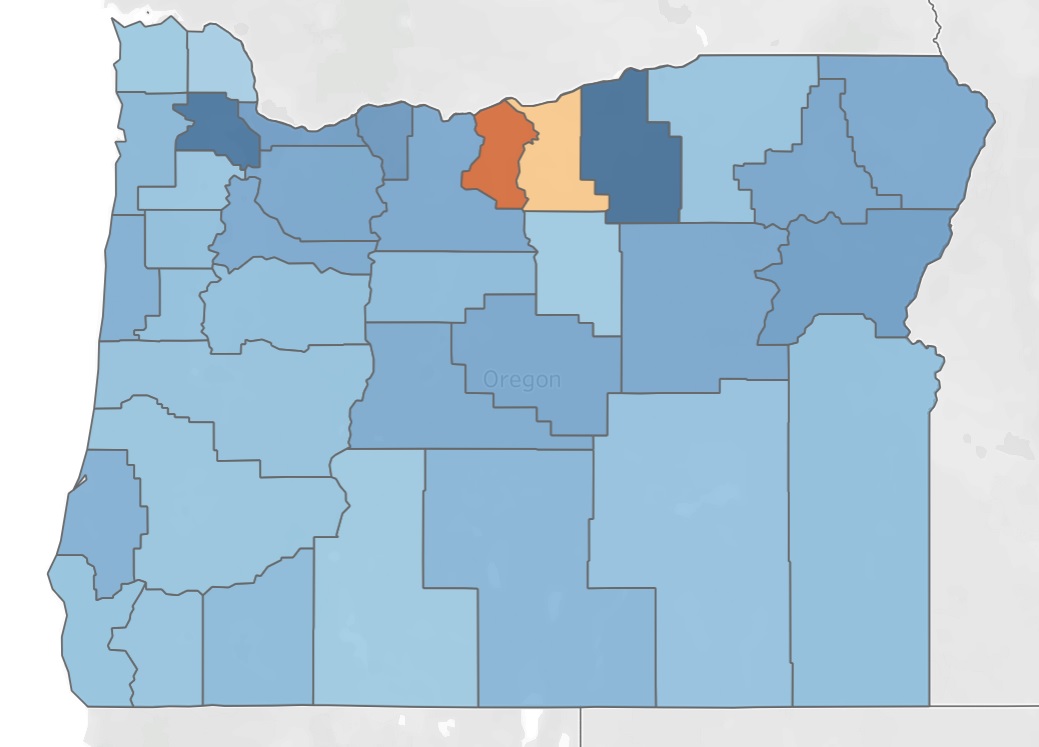 Oregon Employment Department Release,
Most of the statewide increase was driven by the large gains in Washington and Multnomah counties. These two counties in the Portland metro area are home to more than 1.4 million Oregonians (about one-third of the state's population) and more than $51 billion in payroll (slightly over 50 percent of the state's total). Washington County is home to several high-wage industries, including company headquarters and high tech manufacturing. Both of these industries have a disproportionately large presence in the county, and both have added thousands of jobs over the past 10 years.
Gilliam and Sherman counties lost ground on wages, and in both cases it seems to be related to the reduction in wind farm construction. In 2008, Sherman County had 96 jobs in construction that paid an average wage of over $114,000 per year. By 2018, employment had dropped to 64 jobs that paid about $77,000 per year.
Despite some losses, a majority of Oregon's counties – 34 out of 36 – had 2018 wages that were higher than they were in 2008 even after adjusting for inflation.
To learn more, read Regional Economist Erik Knoder's full article here.