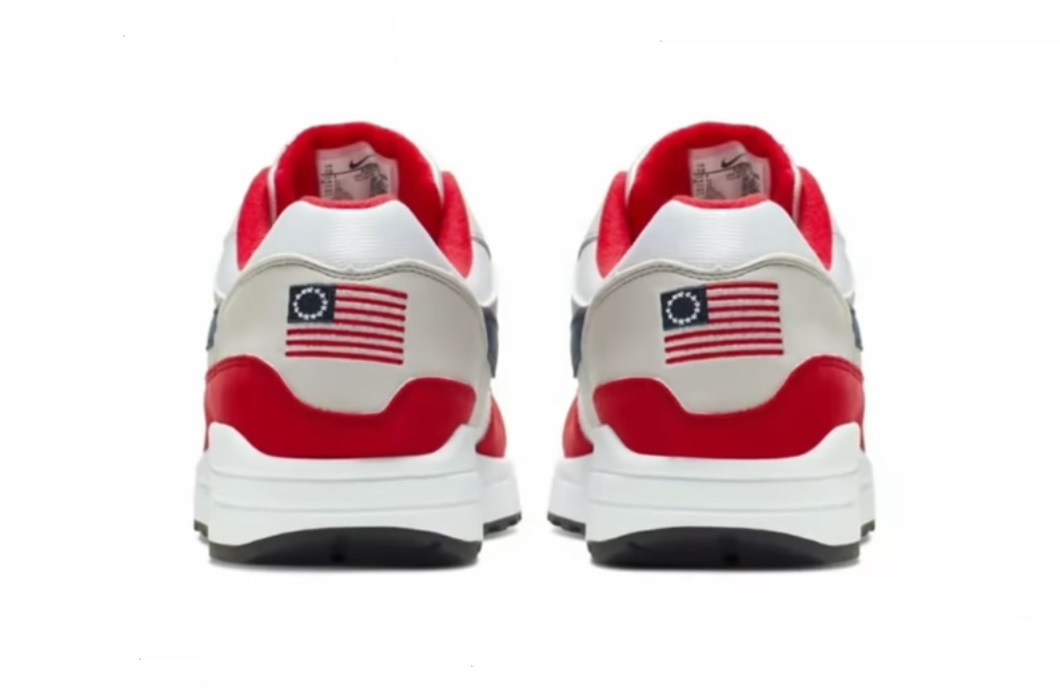 By Oregon Small Business Association
After former NFL quarterback Colin Kaepernick complained, Nike Inc. pulled a sneaker bearing a Betsy Ross flag on the heel that it had created to help the nation celebrate the Fourth of July.  One on hand the controversy has made the show a hot item — one resell website was selling a pair for $2000.  A Georgia T-shirt company is now selling T-shirts promoting the Betsy Ross design with the words "victory" underneath..
Kaepernick, the NFL quarterback famous for kneeling during the national anthem, told Nike the company shouldn't sell the Air Max 1 USA because he and others find the early American flag on the heel offensive. He said the so-called Betsy Ross flag had been flown by the Ku Klux Klan and other militia groups in recent years.
The company's decision prompted Republican Arizona Gov. Doug Ducey to rescind financial incentives to help the athletic footwear company build a manufacturing plant in Goodyear that will employ 500.
Ducey said Nike bowed to political correctness and historical revisionism in canceling release of the shoe bearing the flag emblem, according to the Arizona Republic. He ordered the Arizona Commerce Authority to rescind up to $1 million in grant money for Nike.
Forbes writer Charles R Taylor commented "Nike giving Colin Kaepernick this level of authority for a shoe line not carrying his name is baffling.  While the former NFL quarterback is a celebrity spokesperson whose image resonated with many young consumers in a recent ad campaign, company marketing decisions related to products that don't carry the endorser's name are generally not made by the endorser."