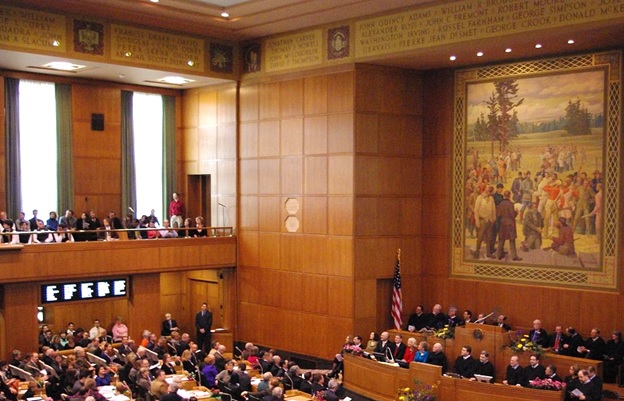 Family leave tax still may become law in the final hours.
By Oregon Small Business Association
One of the final bills to be debated and voted on in the final few days of the 2019 Legislative Session is the fate of the paid family leave bill HB 2005-B. This bill is of particular interest to Oregon businesses and would be among the first in the nation. HB 2005-B allows the Oregon Employment Department to levy up to a 1% tax on businesses to create a new paid family leave insurance fund. The 1% tax is on gross wages of employees. HB 2005-B applies this tax to businesses with 25 or more employees.  Payroll taxes to the paid family and medical leave fund would not begin until January 1, 2022.
The bill has passed the Oregon House and now awaits a debate and vote in the Oregon State Senate where the bills are backlogged. The Legislature officially convenes on midnight on Sunday June 30th.  Over 100 bills are awaiting their final decision this weekend making everything more riskier for its success in becoming law.