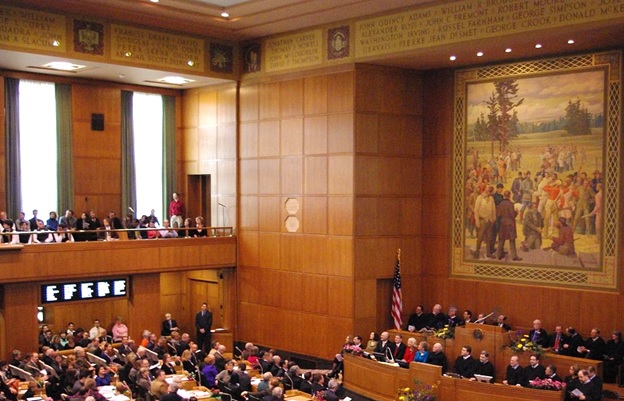 By Oregon Small Business Association,
Oregon's Equal Pay Act is fully implemented in 2019. The new law outlaws businesses from fixing pay inequities by lowering wages and from hiring based on an employee's salary history.
Oregon minimum wage will increase later in the year on July 1st, the standard rate will be $11.25 and the Portland Metro rate will be $12.50.
Other new Oregon laws that took effect Jan. 1 2019 increase domestic abuse penalties, allow drivers to salvage road kill, and make college education more accessible to foster kids.
Lawmakers closed the so-called "boyfriend loophole" by banning all domestic abusers from gun ownership, even those not married to their victims, and established strangulation during domestic abuse as a felony, according to the Associated Press.
People who accidentally kill elk or deer can salvage the meat but must fill out an online permit application and turn over the animal's head to the Oregon Department of Fish and Wildlife.
Young people who spent time in foster care no longer need 30 hours of community service to qualify for college tuition waivers.
Drivers must return as soon as possible to the scene of any crash that might have injured a person or a pet under a new law that stemmed from the 2013 hit-and-run deaths of two young stepsisters killed while playing in a leaf pile.
Other laws tightened guidelines for establishing plea deals with defendants, allow the city of Portland to clean up homeless campsites on state-owned land, prohibit consideration of a plaintiff's race or ethnicity in determining future earnings and let people receive welfare (Temporary Assistance for Needy Families) without jeopardizing their pensions and retirement savings.