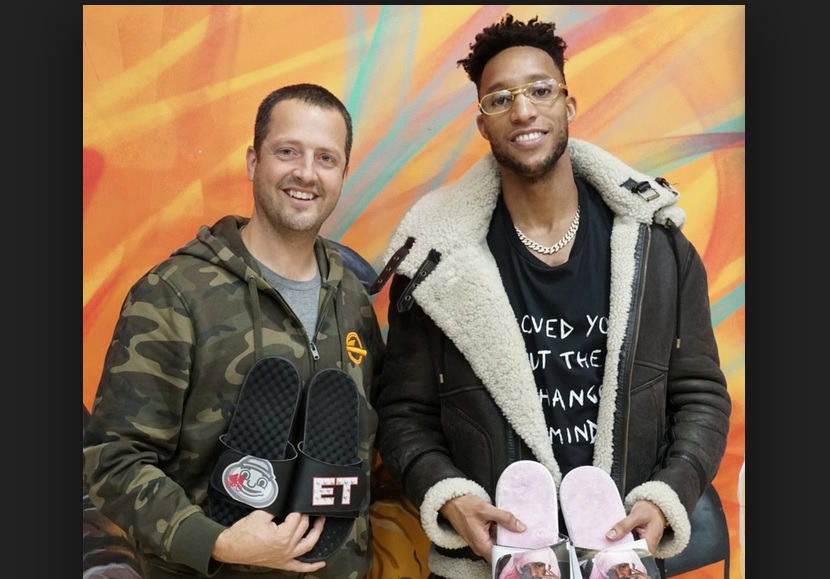 By Oregon Small Business Association,
A Portland Trail Blazers guard became the latest professional athlete to invest in a sports startup when Evan Turner committed money to help ISlide in the manufacturing and sale of customized slide sandals.
ISlide, a company formed in 2013 by former Reebok Basketball head Justin Kittredge, was featured in the season eight premiere of "Shark Tank" on ABC, according to an article on BostInno, a Boston-area online news site, which was republished in the Portland Business Journal. Kittredge declined a deal offered by one of the hit show's regulars, investor Robert Herjavec.
But he welcomed the investment by Turner, who previously played for the Boston Celtics.
"We're beyond thrilled to welcome Evan to the ISlide family," Kittredge said. "He is a force both on and off the court, and truly breathes life into our mantra to 'stand in what you stand for.'"
The company didn't say how much Turner invested, but Kittredge said the money will be used to help stay abreast of demand by purchasing new equipment and inventory, launching new product lines, and expanding research and development. It will also be used for sales and marketing.
For his part, Turner said, "I've always admired the creativity and hustle of the ISlide team. I love the quality of their slides and their message of self-expression behind them."
Here are some other celebrities featured on their website (Lebron James, Steph Curry, Kobe Bryant)