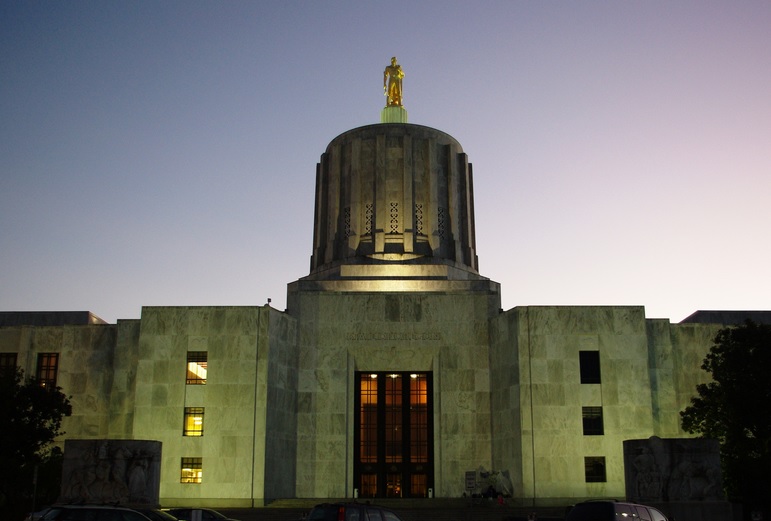 By Oregon Small Business Association Foundation
A woman who works for the Oregon Legislature as a researcher and analyst has filed a federal lawsuit alleging that she is paid less than her male counterparts with the same qualifications doing the same job.
Cheyenne Ross, a lawyer who has worked for the Legislative Policy and Research Office since 2009, had already filed a lawsuit over pay inequity in Marion County Circuit Court last summer, according to a Willamette Week article in July.
Loren Collins, who is representing Ross, filed the most recent complaint filed in U.S. District Court in Eugene, according to a Sept. 26 article by Hillary Borrud in The Oregonian.
"Despite this extensive experience, plaintiff has been paid less than her male co-workers who have the same or less experience, and for the same or comparable work performed," Collins wrote. "One male analyst with comparable skills, experience and responsibility was paid 40 percent more than Plaintiff — a difference of over $30,000 per year."
At the time, Ross received a salary of about $87,000 a year. She contends the state owes her back pay plus damages and attorney fees.
The Legislature passed the Equal Pay Act of 2017 aimed at decreasing the disparity in wages paid to men and women with the same qualifications doing the same work.
A legal representative for the Legislature refused to comment on pending litigation.
The state faces another lawsuit filed last year by Gail Stevens, a former legislative lawyer who contends she was improperly terminated from her job after complaining about mismanagement, unlawful practices, and pay inequity.