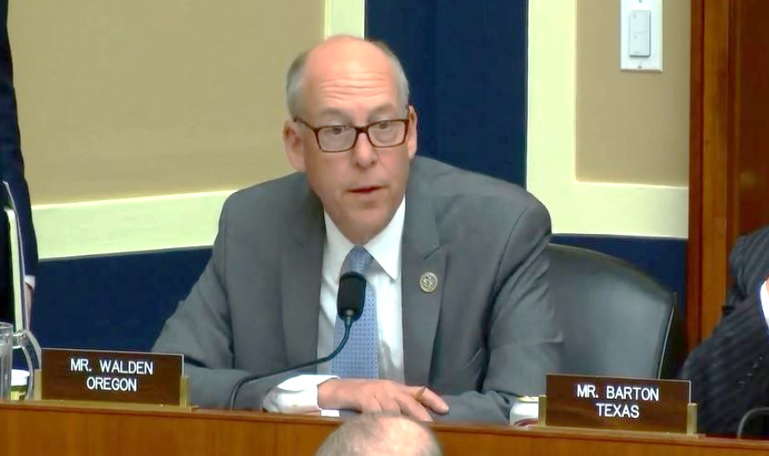 Congressmen Greg Walden Press Release,
Representative Greg Walden (R-Hood River)  led a hearing before the Energy and Commerce Committee with Twitter CEO Jack Dorsey to seek answers as to how the social media company moderates its platforms. The hearing, entitled, "Twitter: Transparency and Accountability," addressed concerns about Twitter's algorithms and its policies for policing content.
"It is critical that users are confident that you are living up to your own promises. According to Twitter's rules, the company believes 'that everyone should have the power to create and share ideas and information instantly, without barriers,'" said Walden. "The American people want to be assured that you are continuing to live up to that mission."
On July 25, 2018, "Vice News" reported that Twitter was limiting the visibility of certain public figures by preventing their profiles from appearing in the site's auto-populated drop-down search bar results. The highest profile individuals impacted were associated with one political party, therefore, allegations were made that, whether intentionally or as the result of unintentional algorithmic bias, the incident reflected a willingness to limit exposure of to censor disfavored viewpoints and political ideas.
In advance of the hearing, Walden took to his own Twitter page to ask users what questions should be asked to Mr. Dorsey. "Oregonians and millions of Americans deserve answers as to how their content is policed on social media," wrote Walden in the tweet, which was posted yesterday morning.
During the hearing, Walden raised a question to Dorsey that was posed in response to his tweet. The question related to Twitter's reliance on other users for reporting content that potentially violates the company's policies.
"I asked my Twitter followers for questions for today's hearing," said Walden. "One from Oregon asked why Twitter relies exclusively on users to report violations."
Mr. Dorsey explained that Twitter utilizes both user-reporting and algorithms to remove content from the platform when violations occur.
"In order to remove tweets or to remove accounts, we do require a report of the violation. That report is reviewed by an individual. Those reports are prioritized based on the severity of the report, so death threats have a higher prioritization than all others, and we take action on them much faster," said Dorsey. "We do have algorithms that are constantly, proactively searching the network — and specifically the behavior on the network — and filtering and downgrading accordingly."
Walden urged Mr. Dorsey to promote transparency and accountability to the American people given Twitter's vast influence on society.
"The company you and your co-founders created plays an instrumental role in sharing news and information around the world," said Walden.
For more information on the hearing, including a background memo, witness testimony, and archived webcast, please click here.