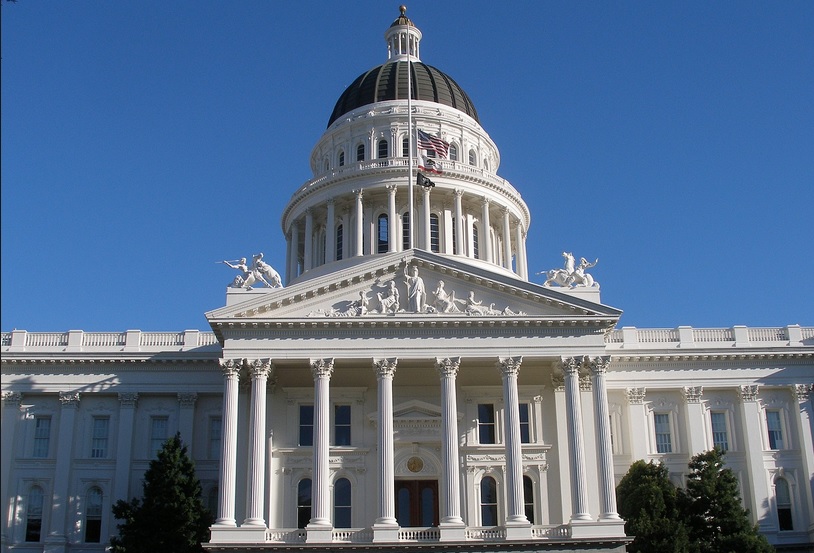 Wall Street Journal Editorial,
The right-thinking progressives who rule Sacramento aren't satisfied with punishing business with high taxes and costly regulation. Now they want to dictate to shareholders the gender of whom they can elect as corporate directors.
This imposition on business management passed the state Senate last month 23-9 and the Assembly 41-26. The law requires a company to appoint one woman to its board of directors by the end of 2019. By the end of 2021 a five-member board would need to have two women, while boards with six or more directors would need three. The Legislature, always alert to possible micro-aggressions, defines female as "an individual who self-identifies her gender as a woman, without regard to the individual's designated sex at birth."
"Countless highly-qualified women are ready and waiting to serve on the boards of our publicly traded corporations," declared Senate President Toni Atkins. "SB 826 will open the door to these talented women."
Except no one is blocking the doorway now, as board trends clearly show. Investment funds like BlackRock and Vanguard already push for board diversity on companies in their portfolios. And it's a rare board these days that isn't hunting for more women as directors.
More than a third of new directors appointed in the second quarter this year were women, according to corporate-data firm Equilar. Only 17.1% of Russell 3000 companies had all-male boards in the same period, down from 19.5% the previous quarter. Deloitte found earlier this year that the number of white men on Fortune 500 boards decreased 6.4% between 2012 and 2016.
Quotas could speed up these trends—but to what end? The point of a corporate board is to represent the interest of shareholders who own the company. That requires experience, expertise and judgment. After the corporate frauds of the early 2000s, corporations were told they needed directors who are more independent of management and have more technical knowledge of the business.
The California law will now have nominating committees looking to fill some seats based on gender first, which invariably means a smaller pool of candidates. Companies will have to file reports detailing compliance or face a $100,000 fine. Failure to fill one board seat with a woman leads to another $100,000 fine. The penalty is $300,000 for subsequent violations—and the negative publicity of being cited would arguably be worse.
Many companies would merely create a new board seat and appoint a woman to check this government box. Male minorities could also lose seats to white women as other companies comply without growing the board. If minorities lose ground, will there be new quotas based on race?
Europe provides examples of what's to come. Since 2008 Norwegian firms have faced dissolution if their boards aren't at least 40% female. Belgium, France and Italy impose sanctions if quotas aren't met. Germany, Spain and the Netherlands set quotas without real penalties.
A 2012 study from USC professor Kenneth Ahern and University of Michigan professor Amy Dittmar found Norway's "quota led to younger and less experienced boards, increases in leverage and acquisitions, and deterioration in operating performance, consistent with less capable boards."
There's also the question of whether these quotas are legal. The California Civil Code, the California Constitution and the U.S. Constitution proscribe sex-based discrimination, and the Supreme Court has consistently ruled that explicit quotas are illegal.
California is also seeking to intrude, as it so often does these days, on the laws of other states. Corporate governance is determined by the state of incorporation, and many companies choose Delaware for the simplicity of its rules and its long corporate legal history. Yet the California bill imposes quotas on companies with "principal executive offices" in California, regardless of where they're incorporated. What does a tech company based in Palo Alto but incorporated in Delaware do?
Companies have a difficult time finding board members with sufficient knowledge and authority without gender quotas. The bill is now on Governor Jerry Brown's desk, and he hasn't said if he'll sign it. He can be a voice of reason in Sacramento and veto a bill that will damage U.S. corporate governance.