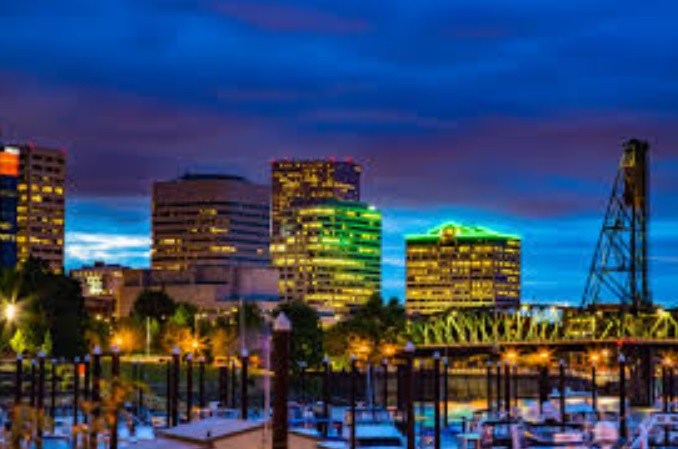 By Oregon Small Business Association Foundation,
This year, Portland ranks as the ninth best city in the United States for entrepreneurs and start-ups, and the eleventh best city for women to start a business.
Business.org released its rankings  after evaluating more than 300 North American cities, large and small, and comparing factors such as joblessness, home ownership, higher education, the number of young dwellers, and start-up surges.
The results, shown below, list four West Coast cities among the best place to start a business, including Portland and Seattle. The top ten, in order, are: San Francisco; Austin, Texas; Minneapolis; San Jose; Columbus, Ohio; Nashville; Seattle; Boston; Portland; and Denver.
The report noted that Portland isn't quite as youthful or as well-educated as Seattle, described as "its Pacific Northwest rival city."
"But the living is a little cheaper, as well as more artsy and 'chill'—if Seattle is a superstore, Portland is more of a farmer's market. Rose City's start-up growth, however, is anything but relaxed, outpacing Seattle's by almost double the percentage points."
In evaluating female-friendliness, business.org considered the percentage of women-owned businesses, the number of new businesses per 100,000 people, women-to-men pay difference, women's unemployment rates, and the number of National Association of Women Business Owners chapters.
For women, Florida is the best place to start a business, as three of the top cities are located in the Sunshine State. Seattle again made the top ten, while Portland ranked eleventh. The list is as follows:
1. Tampa-St. Petersburg—Clearwater, Florida
2. San Jose—Sunnyvale—Santa Clara, California
3. Seattle—Tacoma—Bellevue, Washington
4. Orlando—Kissimmee—Sanford, Florida
5. Riverside—San Bernardino—Ontario, California
6. Minneapolis—St. Paul—Bloomington, Minnesota/Wisconsin
7. San Francisco—Oakland—Hayward, California
8. Pittsburgh, Pennsylvania
9. St. Louis, Missouri/Illinois
10. Miami—Fort Lauderdale—West Palm Beach, Florida
11. Portland—Vancouver—Hillsboro, Oregon/Washington
For more information about the rankings, visit www.business.org/business/startup