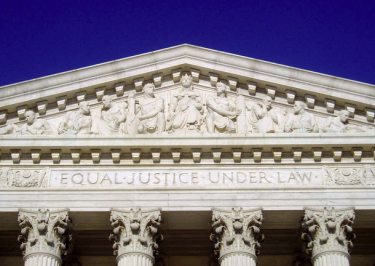 Second Look: Supreme Court to Revisit Constitutionality of Mandatory Public Sector Union Fees
By Lindsey M. Tran
On September 28th, the U.S. Supreme Court announced that it will once again consider the issue of whether unions can force non-member public employees to pay union "agency fees" or "fair share fees." The Court previously attempted to resolve this issue in Friedrichs v. California Teachers Association in 2016, but the Court deadlocked after Justice Scalia's passing.
This term, in Janus v. AFSCME, the Court will revisit its 1977 decision in Abood v. Detroit Board of Education, which held that unions can force non-member employees to pay agency fees covering the union's costs of collective bargaining, contract administration, and grievance adjustment, provided those payments do not contribute to the costs of a union's political activity. The primary issue to be determined in Janus is whether the First Amendment bars mandatory agency fees from non-members.
The outcome of this decision could have a sweeping impact on funding for public unions. While the 2016 decision ended in a split decision due to an eight member court, the same result is unlikely now that the Court has nine justices with the recent confirmation of Justice Neil Gorsuch.
We will continue to monitor the developments of this case and apprise you of any updates.