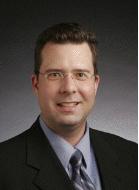 Dr. Eric Fruits
Oregon Small Business Association
For much of the past year, economists employed by the State of Oregon have described the state's employment growth as running at "full throttle." Even the most recent forecast from the state says the Oregon's job growth is full throttle.
The dictionary, however, says that to throttle means to choke.
More recently, Oregon employment is showing signs of choking. At 5.4 percent, the state's unemployment is the 15th highest in the U.S. and one-half of a percentage point higher than the national unemployment rate.
If Oregon's unemployment rate was the same as the U.S. average, the state would have 11,000 more people working. Despite the full throttle talk, the most recent forecast from the state's economists is taking a more dismal approach, ratcheting down projected employment growth for the next few years.
Much of the doom, however, is self-imposed by Oregon policies that choke off job opportunities.
In July, Oregon began its march toward steep increase in the state's minimum wage. The state forecasts 40,000 fewer jobs by 2025 because of the wage hike.
On top of that, Oregon voters will decided whether to pass Measure 97, a $3 billion tax on sales in the state. The state's Legislative Revenue Office predicts that 38,400 private sector jobs will disappear if the measure passes.
Then, on top of that, Oregon legislators are promising to pass laws making it more difficult for employers to schedule their workers shifts. This complex and costly law will be a compliance nightmare for all employers and will be especially burdensome on small businesses trying to expand their employment.
With all these burdens working their way through the job market, the change from "full throttle" to "choked off" employment is just a short trip down the road.