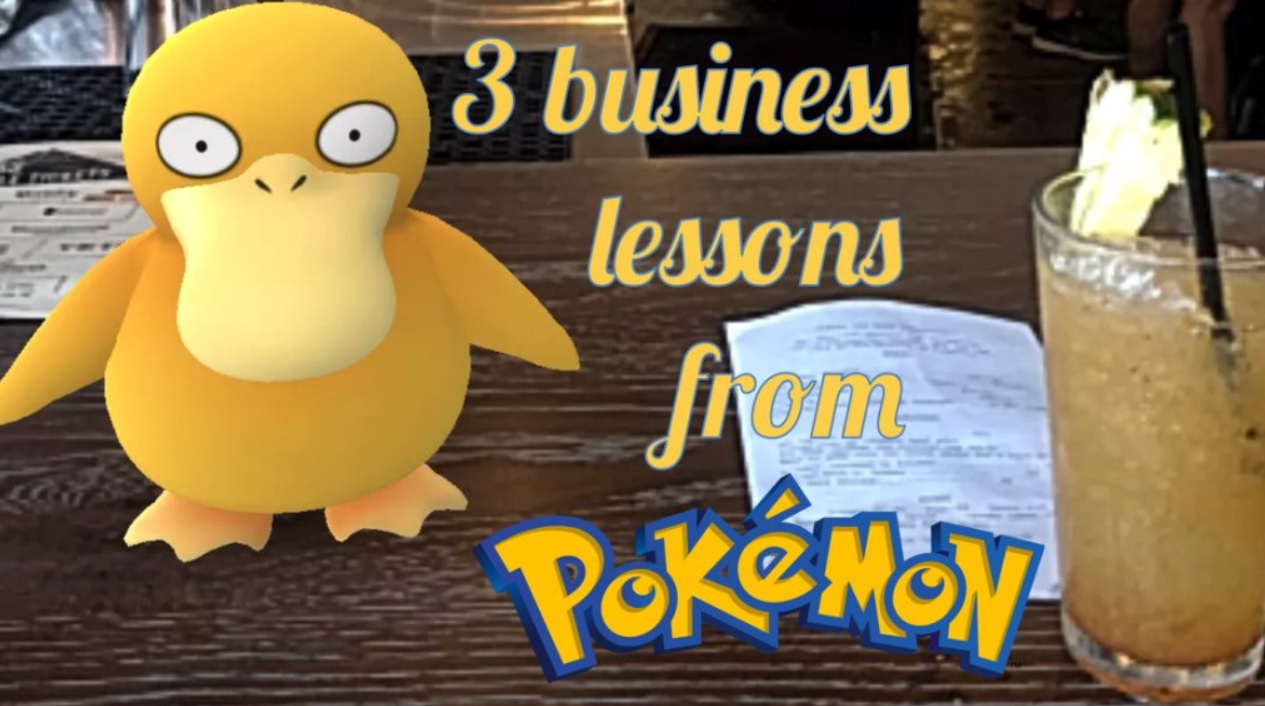 By Dr. Eric Fruits,
Oregon Economist
On Demand Newsletter
Pokémon Go is a free-to-play location-based mobile game available on iPhones and Android devices.
The game allows players to capture, battle, and train virtual creatures, called Pokémon, who appear on device screens as though in the real world. It makes use of GPS and the camera of compatible devices.
The game's been out a week, and it's a huge hit. But, a lot of people – including business people – seem downright hostile to the game. Big mistake!
The unexpected success of this game provides three lessons for businesses faced with change and innovation.
Lesson #1 – Accept. It's natural to have a gut reaction to new things. Often that gut reaction begins with "I don't understand it." The next gut reaction is, "I don't like it." My Facebook feed is filled with grumpy folks telling Pokémon hunters to go home, get a life, or get a job (or all three).
It doesn't matter if you like Pokémon Go. It's here. And it's here to stay. It might be a summer fling, or it might be around for a while. Bell bottom trousers were a fad, but they were a fad that lasted a decade. May as well accept the fact that millions of people are playing a game that gets them out of the house and walking around the community.
Lesson #2 – Understand. How does this thing work? When an innovation hits the scene, don't ignore it – understand it. Learn how it works, how it works for users, and how it can work for you.
Facebook was built for college students. When it first came out, most older folks didn't understand it and couldn't understand why anyone would use Facebook.
Today, the average Facebook user is about 35 years old. More than 1-in-4 Facebook users are age 50 or older. Almost two-thirds of Americans get their news from Facebook. Facebook has grown from a quirky website that no one understands (what the heck is a "poke?") to a massive piece of Internet real estate that almost everyone uses.
Pokémon Go gets people out and about. People go where Pokémon go. People hang out where Pokémon hang out. "Lures" are goodies that attract Pokémon to a site for 30 minutes. Lures can be purchased for 99 cents. Think about it. Now think about it as a business wondering how to attract new customers.
Lesson #3 – Adapt. How can I profit from it?
Look at these signs seen in front of businesses once the Pokémon Go rage took off. Who do you think is making money off of this new innovation?
One business is turning away customers with a nasty message: "Pokémon are for paying customers only." That's another way of saying, "We don't want your business."
The other business has adapted and embraced a source of new customers by offering a discount. "This place seems cool, let's take a break and have a drink."
Still other businesses have found entirely new opportunities. For less than $2 an hour they can drop a lure at their business and get dozens of potential new customers. That's pretty cheap marketing. And, yes, a lot of businesses like bars, restaurants, and coffee shops have used the game to lure new customers.
In Oregon, an Uber driver turned to Craigslist advertising $30 for a two hour ride during which he would "drive you around Portland Metro area while you play Pokemon Go." The fee includes snacks and beverages along with stops along a route that includes "all the PokeStops and Gym Trainers." This entrepreneur saw an opportunity and jumped on it. (Note: He's probably not charging enough.)
Everyday, we're faced with change. With change comes risk and opportunity. Accept, understand, and adapt and you may be able to profit.
Economics On Demand
The world is facing rapid change and increasing uncertainty. Every change presents an opportunity and risks can be managed.
If you need a set of fresh eyes and an open mind to review your business, Dr. Fruits will spend a half day or more learning your business and your markets and make himself available for consultation and research. It's Economics On Demand.
For a monthly fee, Dr. Fruits will be on-call to answer your questions, dig up research, crunch numbers, run workshops, or give speeches. Discount for up-front annual payment. It's designed to be flexible, so you can pick anEconomics On Demand plan that's right for your business. Email[email protected] or call 503-928-6635 and we can discuss your needs.