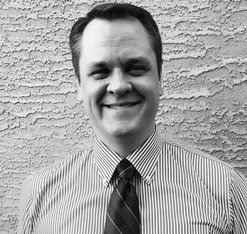 By Oregon NFIB
America's largest and leading small-business association today named its new Oregon state director.
In selecting Anthony K. Smith, the National Federation of Independent Business, which has 350,000 dues-paying members across the nation, including 7,500 in Oregon, went with an Oregon native who has extensive political experience and a deep knowledge of state issues affecting small businesses.
"Anthony Smith has a strong track record in organizing small-business owners into a cohesive and effective lobbying and political force" said Daniel Markels, west region state public policy director for NFIB. "He'll make a superb advocate for the people who employ more working Oregonians and generate almost every new job in the state."
Born and raised in Corvallis, Smith earned a political science degree from Oregon State University. After relocating to Arizona, he took a job as director of operations for the successful congressional campaign of U.S. Rep. Paul Gosar.
He later would serve the newly elected congressman as his deputy district director with a special emphasis on aiding the business community with federal issues. Smith followed that as a campaign field representative for Congressman Jeff Flake's successful run for the U.S. Senate in Arizona.
In 2013, Anthony Smith joined NFIB, helping small-business owners and state directors in Arizona, Idaho, Nevada, New Mexico and Utah on a range of issues common to all and unique to each state.
As state director, he will run the lobbying, political and educational operations for NFIB in Oregon, which includes the constant reminder to policymakers that small businesses are not smaller versions of big businesses, but instead have different difficulties in remaining solvent.
"This is more than a job, it's a blessing to be able to serve Oregon small-business owners and their families," said Smith. "They are the most important people in any economy and in every community, and to do so in my home state surrounded by family and friends makes it even more rewarding."
Smith replaces Jan Meekcoms who will advocate for small businesses privately. An online media kit with more information about Smith and small business is available here.