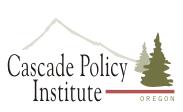 By Thomas Tullis
Cascade Policy Institute
When Oregon politicians pretend to be experts on venture capital investing, it ends up costing the state millions of dollars in education money.
This is exactly what is going on with the Oregon Growth Board, a project of the Oregon Business Development Department. Tasked with generating a return on investment by financing venture capital funds in Oregon, the Board receives 10% of state lottery profits that are supposed to be apportioned to a state education endowment fund. Unfortunately for students, the Oregon Growth Account boasts a measly 1.5% return on investment over a 15-year period.
In order to justify these dismal returns, the Board claims that venture capital funds tend to lose money in the early years but then make it up as new companies mature. They also admit that they're recovering from $22 million in losses suffered when the dot-com bubble burst 15 years ago.
State legislators don't recognize the irony of using profits from the Oregon Lottery to gamble in high-risk investments to benefit an education stability fund. Perhaps the Oregon Growth Board would have a more reasonable ROI if they just flew to Vegas and put our education money all on red.
Thomas Tullis is a research associate at Cascade Policy Institute, Oregon's free market think tank. He is a student at the University of Oregon, where he is studying Journalism and Political Science.