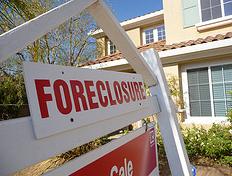 Zombie Foreclosures Up, About to Hit Oregon's Housing Market
By Oregon Tax News
A new wave of foreclosed homes may soon be available in Oregon's housing market. According to a November RealtyTrac report, Oregon had the highest number of vacated homes currently going through the foreclosure process. Analysts expect many of these foreclosures to be completed and added back into the housing market over the next several months.
Known as "zombie" foreclosures, these homes have been vacated by owners before they officially foreclosed. The report indicates that 36 percent of all Oregon properties in foreclosure are zombie related.
At least a couple factors may be responsible for the high number of zombie foreclosures. First, the rules and regulations governing foreclosures in Oregon have been a fits-and-starts work in progress since the state launched its foreclosure mediation program in 2012. The Oregonian, which highlighted the RealtyTrac report in a recent article, noted many lenders previously suspended proceedings against delinquent borrows because the foreclosures rules were constantly evolving and uncertain. Many Oregon residents underwater water on their home lacked the patience to wait out the process. In some cases, owners who walk away from the foreclosure before it's complete will find out months, even years later, that they still own the home.
Additionally, the Oregon Legislature expanded the state's foreclosure mediation program last year. With the expansion came an increased number of properties subject to the judicial process, which is slower moving than the typical foreclosure process.
Now that the foreclosure process has stabilized and homes added in the expansion have had time to go through the judicial process, more foreclosures will likely be back on the market as auctions, short-sales or bank-owned sales.