By Associated Oregon Industries,
As you may recall, in November the EPA proposed to lower the regulatory ozone standard, from 75 ppb to a range between 65 and 70 ppb. While the EPA's intention of lowering the U.S.'s ozone pollution is admirable, it neglects to account for the overseas particulate matter that pollutes the U.S. air (see a map of the pollution here).
Oregon faces pollution blowing in from Asia, increasing pollutant counts. With a lower acceptable ozone standard, these overseas pollutants could make Oregon and its cities noncompliant, along with other states and cities across the West coast.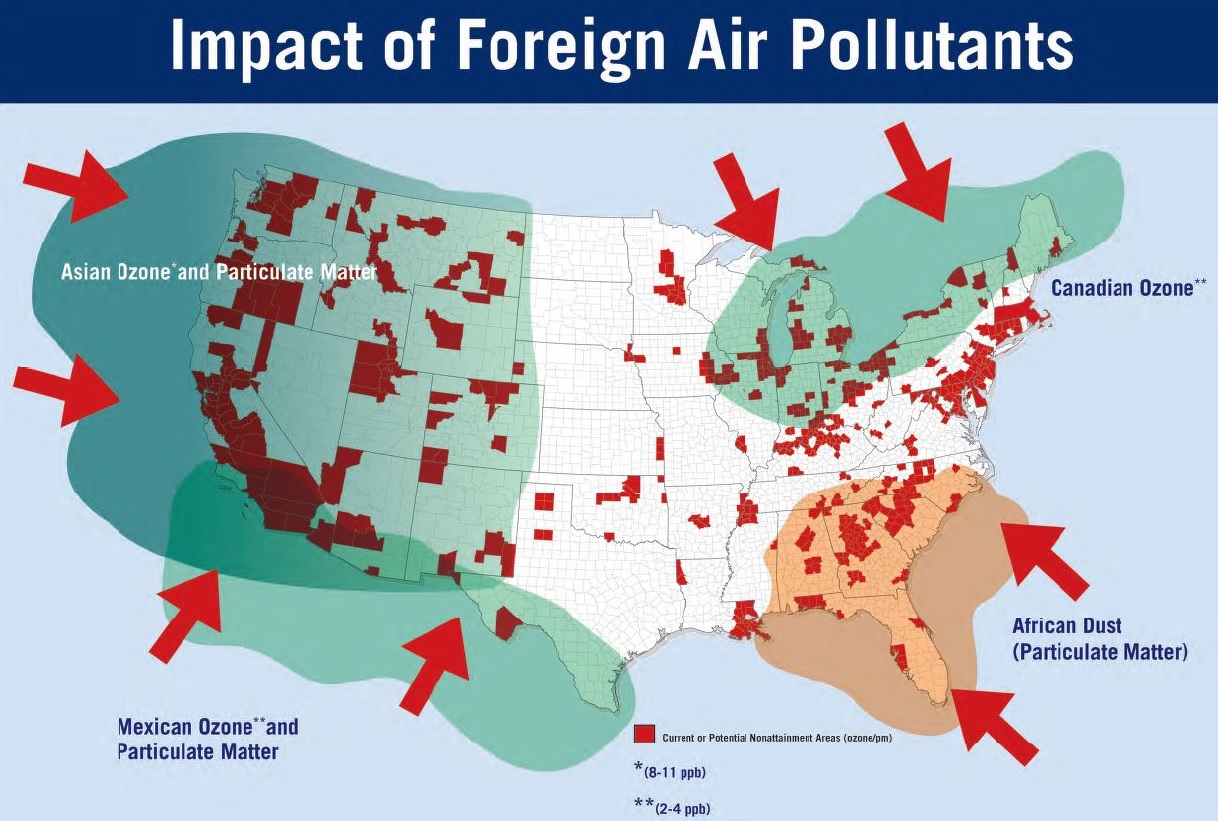 The ozone standard measures ground-level ozone, which forms when emissions of nitrogen dioxide and volatile organic compounds mix together. The most common emission sources are often associated with power plants, vehicles and manufacturing facilities, but it can also occur naturally from things like vegetation and fires. If ground-level ozone in a particular area exceeds the new standard, Clean Air Act regulations can create significant and costly compliance issues for businesses, industry, and energy consumers generally.
Currently, Oregon's air quality would meet a revised standard of 65 ppb; however, just barely, and the probability of standard exceedances increases significantly. Meaning, this will likely impact Oregon's ability to attract new industries that require more energy or produce ozone-causing emissions. As such, the proposed standard will likely have some influence on Oregon's economic future.
If Oregon is not able to meet the standard, businesses and industry would face serious repercussions; the EPA's penalties for non-compliance include authority to override states' permitting decisions, require new facilities to install expensive emission reduction technology, and suspend federally funded infrastructure projects like highway construction. Further, the EPA has still not fully implemented the 2008 ozone standard of 75 ppb, and states do not have clear instructions or guidance for how to achieve compliance. Changing the ozone standards now will only cause further confusion.
The comment period is open on the proposed rule until March 17, 2015.