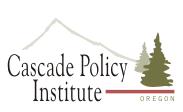 By Steve Buckstein,
Cascade Policy Institute
Oregon voters are being asked this November to authorize spending more tax dollars to help some students afford an arguably unaffordable higher education. Measure 86 will create a permanent fund to subsidize certain students, which can be financed several ways including through state general obligation bonds. Any bonds issued under the so-called Oregon Opportunity Initiative will have to be paid off over 30 years, primarily by income tax payers, not by students. Only the earnings on bond proceeds and other funds will be available for subsidies.
There are several problems with this proposal:
First, Measure 86 does nothing to reduce the overall cost of higher education in Oregon. In fact, it actually could increase those costs as more taxpayer dollars flow into the system.
Second, even if the measure does help some students afford college, we don't know if they will be prepared to succeed there, or if they will need costly and time-consuming remedial courses to learn what they should have learned in high school.
Our educational leaders in Salem anticipated the need to prepare students better for college years ago, and they took steps that they hoped would address the issue. In 2007 the state Board of Education adopted The Oregon Diploma, which was intended to ensure that students are prepared to enroll in postsecondary education without the need for remedial courses.
The Oregon Diploma "…requirements are designed to better prepare each student for success in college, work, and citizenship. To earn a diploma, students will need to successfully complete the credit requirements, demonstrate proficiency in the Essential Skills, and meet the personalized learning requirements…A phase-in schedule (2007 – 2014) has been created to allow students, families, schools and teachers to adequately prepare to meet these new requirements."
Apparently assuming that The Oregon Diploma would get all students college-ready by 2014, Governor John Kitzhaber recommended, and the Legislature adopted in 2011, what has come to be known as Oregon's 40-40-20 educational attainment goal. By 2025, this state policy aims for 40 percent of Oregonians to have a four-year baccalaureate degree or higher, 40 percent to have an associate's degree or certificate in a skilled occupation, and the remaining 20 percent to have at least a "college and career-ready" high school diploma or its equivalent.
So, how are we doing in getting to that 40-40-20 goal by 2025? Three national reports issued over the last two months raise serious questions as to whether most Oregon high school graduates are coming anywhere close to being "college and career-ready."
First we learned that only 30 percent of Oregon's 2014 high school graduates are deemed "college ready" based on their American College Testing Organization (ACT) college admissions examinations in all four tested subjects of English, Reading, Math, and Science.
Then, a U.S. Chamber of Commerce report revealed that "Oregon is one of the very worst states when it comes to preparing students for college and the work force." It noted that "Oregon ranks in the bottom 10 when it comes to getting students ready for college and careers." We earned a grade of "D" in Academic Achievement and an "F" in Postsecondary and Workforce Readiness.
Finally, we found out that only 46 percent of Oregon public high school students who took the SAT college entrance tests scored high enough to demonstrate that they are prepared for college.
So, it looks like Oregon has struck out three times when it comes to meeting The Oregon Diploma goal of better preparing each student for "success in college, work, and citizenship" by 2014. We have eleven more years to see if the Governor's 40-40-20 goal pans out, but it isn't looking good so far.
Before we encourage more taxpayer spending on higher education through Measure 86, shouldn't we find ways for our public school system to prepare most college-bound students to actually succeed there?
As I've noted before, that won't take more money, because research shows that spending more money doesn't lead to better educational outcomes; it just rewards the adults who get paid by the system. Instead, we should take the top-down control away from bureaucrats in Salem and give it to parents and students through a genuine system of school choice. Then watch our college readiness numbers climb. Otherwise, we're just paying twice for remedial courses to teach college students what they should have learned in high school.
Removing the need for those remedial courses could help more students than Measure 86 ever would, and it should help Oregon taxpayers by reducing the cost and the time it takes to educate college students.
Steve Buckstein is Founder and Senior Policy Analyst at Cascade Policy Institute, Oregon's free market public policy research organization.