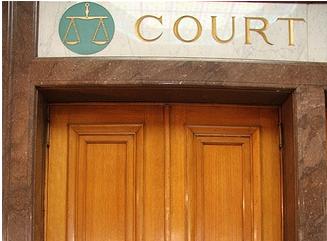 By Oregon Department of Justice
Attorney General Ellen Rosenblum and 49 other state Attorneys General announced today a $105 million settlement with AT&T Mobility LLC to resolve allegations that AT&T Mobility placed charges for third-party services on cellphone bills not authorized by consumers. Unauthorized charges that appear on consumers' mobile phone bills is a practice known as "mobile cramming." Consumers who have been "crammed" often complain about charges from third-parties, typically $9.99 per month, for premium text message subscription services (PSMS) for subscriptions such as horoscopes, trivia, and sports scores, which the consumers have not requested.
"Charging cell phone users with an unauthorized fee is not just dishonest, it is plain wrong! These cramming charges can be hard to spot, even for the savviest of consumers, so it's important to review all statements and bills closely," said Attorney General Rosenblum. "Oregonians who think they may be victims of cramming should file a claim right away under the ATT&T Mobility cramming refund program on the FTC's website"
Consumers can submit claims under the AT&T Mobility cramming refund program by visiting www.ftc.gov/att. If consumers are unsure about whether they are eligible for a refund, they can visit the claims website or contact the Claims Administrator at 1-877-819-9692 for more information. AT&T Mobility is the first mobile telephone provider to enter into a national settlement to resolve allegations regarding third-party cramming, and does not admit any wrongdoing; AT&T Mobility was among the four major mobile carriers—in addition to Verizon, Sprint and T-Mobile—that announced it would cease billing their customers for commercial PSMS charges last fall.
Under the terms of the settlement, AT&T Mobility is required to provide $80 million in funds to be used to administer and pay refunds to consumers who were victims of cramming. The fund will be administered by the Federal Trade Commission. The settlement also requires AT&T Mobility to stay out of the commercial PSMS business. Additional terms require AT&T Mobility to take steps designed to ensure that it only bills consumers for third-party charges that have been authorized by consumers.
AT&T Mobility also agreed to pay $20 million to the Attorneys General offices and $5 million to the Federal Communications Commission. Oregon's Protection and Education fund will receive approximately $750,000 for Oregon's participation on the seven state executive committee that negotiated the settlement along with federal counterparts.