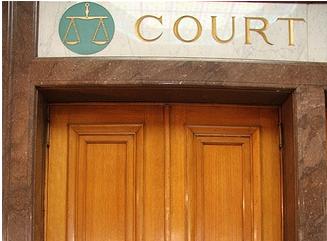 By Oregon Department of Justice
Oregon Attorney General Ellen Rosenblum and 41 other state Attorneys General reached a $35 million settlement with Pfizer Inc, the parent company of Wyeth Pharmaceuticals Inc., to resolve allegations that Wyeth promoted immunosuppressive drug Rapamune for off-label uses. As one of two lead states in the settlement, Oregon will receive $1.2 million for its consumer protection and education account.
"This settlement sends a united message that large pharmaceutical companies cannot promote off-label drug for uses that haven't been approved by the Food and Drug Administration," said Attorney General Rosenblum. "Oregon continues to be a national leader in fighting these bad marketing practices by large companies that know better than to try to skirt regulations, thereby putting consumers at risk."
The Complaint and Consent Judgment filed in Multnomah County Circuit Court alleges that Wyeth violated state consumer protection laws by misrepresenting the uses and benefits of Rapamune, which is approved by the Food and Drug Administration (FDA) as a prophylactic for organ rejection after transplant kidney surgery. The Consent Judgment also requires Pfizer to reform its marketing and promotional practices.
Specifically, the Complaint alleges that Wyeth misrepresented to doctors that Rapamune is safe and effective for uses other than a kidney transplant, such as a liver or heart transplant. The company also deceptively promoted an unapproved protocol for prescribing patients with Rapamune after they had initially received another immunosuppressive drug, and using Rapamune with unapproved drug combinations.
Oregon and Texas led the Executive Committee, which also includes California, Florida, Illinois, Maryland, New York, North Carolina, and Pennsylvania.
Attorney General Rosenblum thanked the work of Assistant Attorney General David Hart and the DOJ team. Hart has successfully led every Oregon Department of Justice consumer protection drug and medical device fraud case in recent memory including recent settlements with Ranbaxy, DePuy, and GlaxoSmithKline.