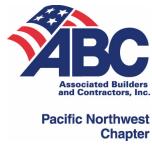 By Associated Builders and Contractors,


The Internal Revenue Service (IRS) decreased the optional standard mileage rates to use for 2014 in computing the deductible costs of operating an automobile for business by half-a-cent.
Beginning Jan. 1, 2014, the standard mileage rate for the use of a car, including vans, pickup trucks and panel trucks, is 56 cents per mile for all business miles driven.
In addition to the decrease in the standard mileage rate, the rate for using a business automobile for medical or moving purposes also decreases by half-a-cent per mile. Meanwhile, the rate for business miles driven in service of a charitable organization remains unchanged from 2013. Annual rate changes are based on a yearly study of the fixed and variable costs of operating an automobile.