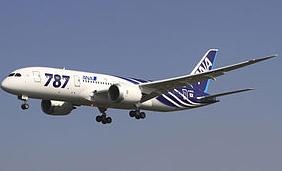 Japan Airlines Chooses Airbus Over Boeing
By Oregon Small Business Association
An October 7th press release by Airbus announced that Japan Airlines has signed a contract for 31 Airbus A350 wide-body jets plus options for another 25 aircraft. The announcement dealt a hard hit to Boeing, which has enjoyed decades of strong sales in Japan. Boeing's problems with the 787 Dreamliner, such as delays in development and well-publicized battery problems have affected the company's reputation of reliability. In January, JAL experienced a Dreamliner electrical fire while parked at Boston's Logan International Airport. Six Dreamliners operated by United Airlines were grounded by the FAA due to concerns about overheating batteries. Those planes were also grounded in Japan by JAL and ANA. Wide-body aircraft such as the Airbus A350 and Boeing's 787 and 777X offer greater fuel efficiency while carrying a higher number of passengers. Boeing is still a contender and performign strong despite the news. Thsi month Boeing announced that commercial deliveries increased 14% over the year and the pace of their deliveries nearly doubled for their 787 Dreamliners.