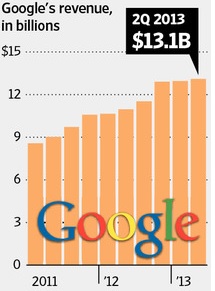 Google, Microsoft lead Tech drop
– Google saw a 6% drop in click-ads, while over at Microsoft it saw a $490 million loss. But there is some good news to report.
– Below is a video from Wall Street Journal reflecting some notable news on these two tech giants and their bad week.
.