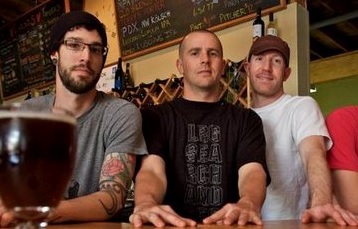 By Small Business Administration
It's a great day for the Irish and everyone else when St. Patrick's Day rolls around in the greater Portland area and the U.S. Small Business Administration would like to celebrate too!  Many of Oregon's famous micro-breweries, who will be offering lots of Irish inspired beverages, got their start or expanded with the help of the SBA.
St. Patrick's Day began as an annual feast day to celebrate St. Patrick, the most commonly recognized patron saint of Ireland. The Irish have observed this day as a religious holiday for over a thousand years and it is currently recognized by people of many other ethnicities. The day is widely celebrated by wearing green clothing and items such as shamrocks, Irish farmhouse cheeses and other staples like Irish beer.
One of Oregon's first micro-breweries expanded with the help of an SBA loan in 1995. Full Sail Brewing Company accessed $1 million for growth through the SBA's 504 loan program. Opened in 1987 by Irene Firmat, and her husband, Brew Master Jamie Emmerson, Full Sail blazed the trail for other Oregon brewers. Twenty-five years later, they are still committed to their sustainable brewing practices and are available in 27 different states across the U.S.
During the last three fiscal years, the SBA has guaranteed more than $14 million for 17 different breweries located throughout Oregon and SW Washington; including Fort George Brewery and Public House, Migration Brewing, Coalition Brewing, Hair of the Dog Brewing Company, Walkabout Brewing Company, Base Camp Brewing Company, 10 Barrel Brewing Company, Mt. Tabor Brewing Company, Caldera Brewing Company, Loowit Brewing Company, Apocalypse Brewing Company, Astoria Brewing Company, Willamette Brewery, Brew Werks Brewing, Hop Valley Brewing Company, Portal Brewing Company, and Ninkasi Brewing Company.
One of Oregon's smaller micro-breweries, Migration Brewing Company, was started by four friends in the fall of 2008. Since then, the co-owners of Migration Brewing have put everything they have into making their dream a reality, which "required sacrifice, hard work, and plenty of financial risk," said co-owner McKean Banzer-Lausberg.
Their primary startup challenge was raising capital, yet they managed it through an SBA Express Loan guarantee.  "Migration is appreciative for receiving an SBA loan guarantee in a time of financial uncertainty, and looks forward to continued growth with SBA as a long-term partner," shared Banzer-Lausberg.
Once funding was secured and the owners committed to their location in Portland, they entered a four month build-out phase, and announced their grand opening in February 2010. Since then, they have not looked back. The owners of Migration Brewing have continuously increased their brewing capacity, producing over 1,000 barrels of beer in 2012 and now employ 14.
"The SBA works with all types of small businesses, including one that Oregon seems to have a great abundance of, breweries," said Acting District Director Robert DuCoté. "Gaining access to capital is imperative for businesses to start, grow and be successful."
Now one of Oregon's largest micro-breweries, Ninkasi Brewing Company was started in 2006, when Jamie Floyd and Nikos Ridge brewed their first batch of Total Domination IPA. A year later they moved in to their current location in Eugene. Recently when Ninkasi was looking to expand further they used an SBA 504 loan to obtain some of the $16 million in capital they required.
"We are excited for the ability to continue to grow our company, and appreciate the support that the SBA has provided to make that a reality," said CEO of Ninkasi Brewing Company Nikos Ridge. "The increased capabilities for us to expand, hire more people, and get into new markets should add a lot of great opportunities for our company as well as its stakeholders."
The expansion, expected to be completed in late 2013, will initially increase brewing capacity by 70,000 barrels, and provide more room to grow in the future. Over the next five years, the expansion will also result in the hiring of 40 more full-time employees. As one of the fastest growing breweries in the country, the bigger facilities and additional personnel will help Ninkasi keep up with the growing demand for their beer.
"SBA loan programs result in job growth throughout the region," said Regional Administrator Calvin Goings. "Businesses need money to expand, and we are happy to provide the programs to facilitate it."
For more information about SBA loan programs or to find a lender near you, visit the Portland District Office webpage at www.sba.gov/or.