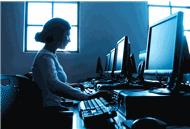 Cybersecurity and Privacy in the News
By Oregon Tax News,
Walden outlines agenda
Rep. Greg Walden (R-OR), Chairman of the Communications and Technology subcommittee, outlined his agenda for the new year. He plans to work on freeing up more government spectrum for commercial broadband. He will also push for implementation of the FCC Process Reform Act, which would restrict the agency's ability to adopt new regulations.
Location Privacy Protection Act
Currently, wiretapping and stalking laws do not apply to the internet. However, the Senate Judiciary Committee approved a bill, sponsored by Sen. Al Franken (D. MN), which would extend criminal and civil liabilities for improper use of such apps, including the software companies that make them. If a jealous husband or wife wants to track the whereabouts of their spouse , there's an app for that! Undetected software records the information and sends it to a registered email. Or if a mobile device sends an email, links to a website or launches an app, the precise location of the phone can be revealed to advertisers, marketers and others without the user's permission. The legislation requires companies to notify the cellphone's user within seven days after the service begins. They will also have to secure permission from the user to share location information with another person. There is an exception for the permission requirement for parents who want tracking software on their minor child's phone without them being aware it is there.
Cybersecurity a top priority
Homeland Security Committee Chairman Michael McCaul (R-Texas) says his top priority is to bring a cybersecurity bill to the floor which would have the backing of the tech industry. He plans to meet with tech company representatives and critical infrastructure operators, to get their feedback on what they think should be in cybersecurity legislation. McCaul also hopes to go with other committee members to sites where critical infrastructure is housed.
Congressional opposition to U.N. internet control
In December, the House unanimously approved a Senate resolution opposing U.N. control of the internet. Prior to the International Telecommunications Union conference, the Heritage Foundation recommended:
"The U.S. must articulate clear red lines and, if they are crossed, be willing to walk away. Protecting the vitality and viability of the Internet is preferable to signing on to a compromise agreement that violates key principles and undercuts the framework that has contributed to its success."
The U.S., accompanied by Canada, the U.K. and Australia walked away from the ITU negotiations.
Hacker attack on Admiral Mullen
The FBI is investigating an attack on Admiral Mike Mullen's personal computer by a foreign hackers. Mullen is the former chairman of the Joint Chiefs of Staff. An official told the Wall Street Journal that early indications point to China as the location of the attacker. The Journal said U.S. cyber-security officials reported a series of foreign attacks on former U.S. officials, in which they gained access to computer files.
.