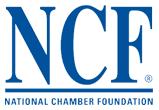 By Al Martinez-Fonts
By National Chamber Foundation

We all have moments that catch us by surprise. Mine came recently as I stepped off the plane in a place known as the "Magic City." I've been fortunate to visit a lot of places in my life, but few struck me the same way as Minot, North Dakota. Oil and gas discoveries have brought tremendous opportunities to this place. There's a hunger for opportunity there that many in America long for in their own areas. While our national economy idles, people stream in to Minot from towns and farms for miles around. Yet, I also saw the challenges that come with being a modern-day boomtown. There are far more jobs than there are people to fill them. Essential services are racing to keep up with the pace of change. These are the challenges that come with such tremendous growth, and Minot faces the overwhelming challenge of emerging success.
With a population of about 40,000, Minot, North Dakota is surrounded by a patchwork of farmlands in the northwestern part of the state. It was first deemed "the Magic City" for its fast growth in the early part of the 20th century. Minot is about 15 square miles in all. With brutal winters and a tough terrain, the residents are the kind of hardworking folks that have long fed the country and world but are now pulling oil and gas from the earth to fuel our nation's future.
Having heard so much about the opportunities emerging in North Dakota, I quickly took up the offer to participate in the North Dakota State Chamber's Governor's Conference . I flew from Washington, D.C. to Minot International Airport and upon landing pulled into one of its two gates. As I stepped into the terminal, a glance at the flight information board showed a full roster of flights from around the area (though no international flights, despite the name). It didn't take long from there to reach the airport's exit. I soon stepped outside to find a barren sidewalk and a nonexistent taxi line. It wasn't too long before a few phone calls helped me find a ride into town, and I soon learned how what I saw at the airport were the first few signs that economic growth was quickly changing towns and cities across the state.
Minot is booming. The oil and gas finds in the western part of the state are creating thousands of jobs, and that industry (as well as the state's agricultural industry) is giving Minot the resources to develop its community – building new schools, hospitals, retail areas, and homes. The city is living up to the "Magic City" moniker that was bestowed upon it a century before.
In the past, North Dakota experienced a shrinking population, with residents moving out of the state in search of new and better opportunities. Half of the state's counties lost population during the 1990s, with some cities losing up to 20 percent of their residents. North Dakota remains the third least populous state in America today, with some 683,932 residents. Nevertheless, new and better opportunities are taking root in the "Peace Garden State." The "brain drain" has halted, and the state and its cities (Minot included) are working to draw the more permanent residents that it needs. Why? North Dakota has 17,000 unfilled jobs (and the number is growing).
These are not sit-behind-a-desk jobs. These are the roll-up-your-sleeves jobs extracting natural gas from the ground. They not only require hard physical work but technical training to do it safely and correctly. The competition for human capital in North Dakota is significant. Businesses are paying hefty wages. Working for an oil company can bring in around $70,000 on average, and more than $100,000 including over-time. Even the local Wendy's is competing for workers and is willing to pay $20 an hour (which still falls well short of the larger rate paid to those working in the oil and gas industry).
In years past, North Dakota had scores of temporary workers, who tended not to live permanently in the state. A lower permanent resident population challenged the state to build stable and attractive communities – after all, why would any company or contractor build new houses if no one is there to buy them? Why would someone invest in new entertainment options if there weren't enough people to fill the seats? Those are not problems anymore.
North Dakota's and Minot's problems are that they have more opportunities (e.g., jobs, investment, and the like) than they do people to grab a hold of them. Those are problems many states and communities would love to have given the recent economic conditions we've all endured. Fortunately for the region, Minot's leaders are seeing these challenges more as opportunities to build for the present and prepare for the future.
For example, Minot is taking proactive steps to educate and train its residents while also building the kinds of amenities that can attract new residents. Roger Reierson of Flint Communications spoke at the Governor's Conference about North Dakota 2020 and Beyond, a 20-year development plan launched by North Dakota Governor Jack Dalrymple and the State Chamber of Commerce. The forward-thinking plan focuses on putting the people, places, and opportunities into place so they can take root and be sustainable for the future. Indeed, Minot's businesses, government and residents are investing in the future.
The city has also begun working with community colleges to identify residents at a young age with the aptitude for the kinds of skills Minot and other regions in the state need. The state's elected leadership is also playing an important role. Governor Dalrymple's outlook is decidedly pro-business, and he and other important voices are driving public-private partnerships (PPP) that not only work to meet today's needs but prepare for tomorrow's as well. The Minot Area Development Corporation (MADC), for example, is a PPP focused on drawing companies to the city. For companies in the engineering, agricultural or energy industries, the MADC boasts reduced business costs by a minimum of 35 percent. Considering the high business costs and competition from abroad, this is an attractive offer for many of America's employers.
The challenges Minot faces are not unique to North Dakota (though their available jobs and resources are rare throughout the country). It is something the Chamber's Institute for a Competitive Workforce (ICW) addresses at the state and national level. As vice president of ICW, I have an opportunity to speak and work with public and private sector leaders throughout America. One of the primary challenges facing America's businesses is a shortage of skilled labor – workers with the training and knowledge to work the labor-intensive jobs securing America's energy, manufacturing its exports and growing the economy.
Take the North Dakota company Titan Machinery, whose vice president of human resources, Jason Anderson, spoke at the event. Four years ago, the Fargo-based business – which sells, rents, and services agricultural, construction, and other equipment – had 40 stores in the upper Midwest. Partially aided by the energy boom and the resulting demand for machinery, the company has grown to 96 locations throughout the Midwest, as well as 10 European dealerships in Bulgaria and Romania. The rapid growth was matched with a high demand for people with the necessary technical and professional expertise to support Titan's products and the company's expansion.
Speaker after speaker at the Governor's conference and those that I met with during my trip talked about similar experiences building an environment primed for growth. First, they need workers with the right skills. Second, in order to keep them, workers need decent and affordable housing, a family-friendly environment, and more opportunities for education and training to keep the human capital pipeline full and flowing.
There is no easy answer to the challenges Minot faces, but it and North Dakota's leaders are taking the important steps that will help them find those answers. The city and state have the jobs and the resources to grow. As just one example, North Dakota now boasts one of the highest high school graduation rates in the country at 86 percent. While Washington is in gridlock, Governor Dalrymple, other state and city leaders (and indeed, other leaders around the country) are taking the challenges head on and making important investments in America's future. That's a future in abundant supply at Minot, and I'm looking forward to seeing its progress for some time to come.