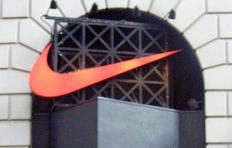 Nike's secret meeting with U.S. Treasure Secretary Tim Geithner
By Oregon Tax News,
Tim Geithner, U.S. Treasury Secretary, visited Portland in April and held a private meeting with about a dozen CEOs of major corporations. The Portland Business Journal wanted to know what was discussed behind the closed doors. Only one of those CEOs, Benchmade Knife Company's Les de Asis, spoke to the media afterward—and little was said. According to de Asis, the execs talked with the Treasury Secretary about the economy. Now, the Portland Business Journal has found out a little more by making a public records request and getting a government employee's handwritten notes on the meeting.
Unfortunately, the notes are nearly indecipherable. They seem to indicate that the CEOs wanted to talk about the European financial crisis, opportunities for the state of Oregon, and overall GDP growth. Other topics were coal export, natural gas pipelines, start-up businesses, and government incentives.
Private meetings with federal officials and corporate leaders can be important, especially if they discuss sensitive matters like foreign trade problems that are best shared privately for matters of diplomacy.    For an international firm like NIKE this is essential.  Private meetings also can create speculation and opportunities for abuse. For instance, LA Times reported about problems when then Treasurer Secretary Hank Paulson held meetings with hedge fund firms and may have released sensitive information on the government's plans to deal with Freedie and Fannie Mac.
For more, see the Portland Business Journal article here.