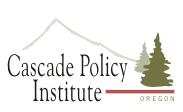 By Cascade Policy Institute
Testimony before hearing by John Charles
Oregon's public purpose tax was enacted in 1999 through the passage of Senate Bill 1149. The tax went into effect on March 1, 2002. The stated purposes were to subsidize "new cost-effective local energy conservation, new-market transformation efforts, the above-market costs of new renewable energy resources, and low-income weatherization."
Many diverse interests went into formulating the bill, and all participants were clear that the tax would sunset in ten years. For example, Ron Eachus, the chair of the Public Utility Commission at the time, stated:
"[The public purpose tax] provides a reasonable sunset that is long enough that enables a more competitive market to develop for those programs and it gives some stability to the financing of these programs."
He reiterated that, "10 years provides both an assurance of funding and provides some stability and at the same time it provides an opportunity for a competitive market to develop. Then you can decide that the public purpose charge is not needed."
Rep. King stated, "…[renewables] might require a period of ten years until it could be competitive and survive in a competitive market."
In 2007, the legislature passed SB 838, which imposed renewable portfolio standards (RPS) on large electric utilities. For reasons never explained, the bill also extended the sunset date of the public purpose tax to 2026. So instead of having the PPT disappear on March 1 of this year – as promised in SB 1149 – ratepayers are facing billions of dollars in rate premiums during the next 14 years. This is a legislative bait-and-switch that should not be tolerated.
During the 2012 interim, the Legislative Audits committee should take a hard look at the history of SB 1149 and ask the proponents why their 1999 predictions were so wrong. And more importantly, if subsidies for 10 years turned out to be inadequate, why should we assume that more subsidies will make the renewable energy industry competitive?