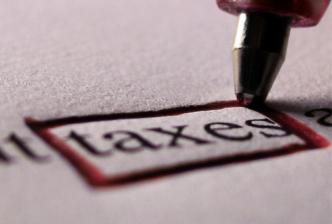 By Oregon Tax News,
Identity thieves are using  deceased people's  SSN and use it to claim him as a dependent. Then have the IRS send the ridiculously inflated refund to your prepaid debit card.    Thieves spend the refund, and pull the same trick next year.  The scam works when the victim died fairly recently.   If the victim is still alive, the thief files before he does.
Businessweek reported that five-year-old Benny Waters, who died of a brain tumor in September 2010. When his parents tried to file their tax return last year, it was rejected because someone else had already claimed Benny as a dependent. As Benny's parents said, the experience was akin to having their son stolen. Yet they are far from the only victims. According to IRS, more than 490,000 people have been victimized by this new fraud, and the overall cost to taxpayers has been more than ten billion.
Criminals often ask for their refund to be mailed to a vacant house; the scammer simply comes along and checks the mail when his stolen refund arrives. Once it's spent, the IRS can do very little. Worst of all, the SSNs of the deceased are publicly available online for free. Congress has begun attempting to regulate the availability of the SSNs of the deceased, but so far, they are still very easy to find. Benny Waters' mother found his SSN online within minutes.
The IRS has instituted new procedures to check on returns in which the dependents claimed appear to be unrelated to each other, and it has flagged 91,000 returns this year for additional checking. But those who have their identity stolen usually have to wait for about a year before the government sends them their rightful refund. And in those situations, the IRS generally ends up paying the refund twice.
The problem is only growing; a Southen Florida Attorney General calls it "a tsunami of fraud," the New York Times reports. New regulations may solve some problems. But for now, any place that collects Social Security information is at risk for a breach of privacy.