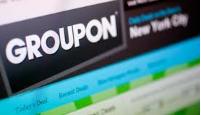 Excerpt from the Weekly Standard
The problem is that the city hasn't created laws to benefit Portlanders—it's created them to benefit one specific industry, at the expense of every consumer in the area. The Portland city council two years ago put in place regulations that force limousine and sedan services to charge a $50 minimum for rides to and from the airport, and at least 35 percent more than taxis for trips to any other destination. And these transportation companies cannot pick up customers until at least an hour after the customer calls for a ride.
And it gets worse. Daily deal companies such as Groupon and LivingSocial partner with local businesses looking for new customers and offer limited-time specials that allow people to buy goods and services at a discounted price.
But when two companies offered their chauffeur services at a cut-rate through Groupon in separate months last year, Portland responded each time by assessing fines on every Groupon sold: a total of $635,500 for Towncar.com and $259,500 for Fiesta Limousine. The firms refunded their would-be customers rather than risk going bankrupt.