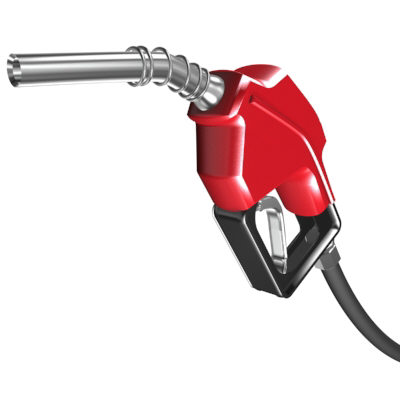 By American Automobile Association– Oregon
"Oregon's statewide average for regular unleaded climbs to $4 a gallon today, rising seven-tenths of a cent overnight to push the statewide average above the $4 mark for the first time since 2008. For the week, the Oregon average adds two-and-a-half cents to $4.00 while the national average adds four cents to $3.85. Eight states and the District of Columbia now join the $4-a-gallon club. Gas prices are at record highs for this time of year, shattering the previous records which were set a year ago." AAA Oregon Public Affairs Director Marie Dodds says, "Across the country drivers continue to pay very different prices depending on where they live. Gas is most expensive in Hawaii, Alaska the West Coast and parts of the Midwest and East Coast. The lowest gas prices continue to be found in the midcontinent region, with Wyoming ($3.44) and Montana ($3.56) having the cheapest gas in the country. However, the gap between prices in these states and those found in some parts of the southeastern U.S. continues to narrow."
AAA continues to predict that gas prices will peak earlier than usual this year and that the national average will top out between its current price and roughly $4.25 a gallon. Traditionally, gas prices have peaked around Memorial Day. Last year, prices peaked during the first week of May. This year, the peak will likely come earlier than that.
Many areas have yet to switch to the more expensive and cleaner-burning summer blends of fuel. The warm weather blends of gasoline do not have the same volatility and evaporative qualities of the winter blends, and produce less smog and release less toxic air pollutants.
Crude oil is trading around $106 per barrel compared to $107 a week ago. Crude oil prices declined today after Saudi Arabia said it could make up for any shortfalls in global oil supply. Crude oil had a turbulent week of trading last week. Prices continued to see upward pressure from data showing a recovering U.S. economy and ongoing concerns of a possible global supply disruption surrounding tensions with Iran. Crude prices moved lower after reports that the U.S. and United Kingdom had agreed to a coordinated release of oil from the Strategic Petroleum Reserve(SPR). The SPR — the largest emergency store of crude oil in the world with a capacity of 727 million barrels — was created in 1975 to protect from the impact of energy supply shortages or disruptions. The Reserve is maintained by the Department of Energy and can be tapped by Presidential order. Oil was most recently released from the SPR in June of last year as part of a coordinated release with the International Energy Agency to offset the loss of Libyan crude oil from the global market. Releasing crude oil from the Reserve into the market would be expected to exert downward pressure on crude prices. These initial reports were, however, denied by U.S. officials who stated that no release from the SPR was imminent. Even if the U.S. did tap the SPR, most analysts believe it would have little lasting impact on pump prices.
The AAA TripTik Mobile app can help consumers find the cheapest gasoline in their areas. AAA TripTik Mobile is a GPS-based app with maps showing gas station locations and other points of interest, such as hotels, restaurants and attractions, near a user's location or any user-specified location. Gas station details include updated prices for all available grades of gasoline. Preference settings allow users to show prices for just their preferred grade and sort stations alphabetically or by distance. The free app is available for iPhones and the Android market.
Nine states (including District of Columbia) have gas at or above $4 a gallon, up from five last week. Hawaii is most expensive for the 36th consecutive week at $4.48, followed by California at $4.35 (down a penny and second for the fifth week in a row), Alaska at $4.26, Illinois at $4.16, and District of Columbia at $4.09. Washington is eighth up from ninth last week at $4.02 (up four cents). Oregon is ninth down from eighth last week. Wyoming has the cheapest gas in the nation for the eighth consecutive week at $3.44 (up 11 cents).
Diesel prices are up a few cents for the week. Diesel is at or above $4 a gallon in 45 states (including District of Columbia), up from 38 last week. The national average adds three cents to $4.14, while Oregon's average gains three cents to $4.39. Hawaii is most expensive again at $4.97, followed by Alaska at $4.54, California at $4.53 (same as last week and falls to third after three weeks at second), Washington at $4.45 (up three cents and fourth for the third week in a row) and New York at $4.40. Oregon is sixth after three weeks at seventh. A year ago, the national average was $3.94 and Oregon's was $4.10.