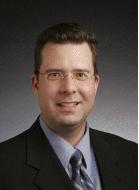 By Eric Fruits,
EconInternational
In the wake of earlier posts on Portland's transportation funding woes, I have been asked to look deeper into the budget and what programs are on the chopping block. This is the first of several posts and I'll begin with a look at the biggest programs in PBOT's portfolio.
I had two grind through two documents from PBOT: An easy-to-read spreadsheet and a 216 page document written in bureaucratese.  What follows is my first crack at summarizing PBOT's priorities as expressed in its budget.
The table below shows PBOT's 10 largest programs by spending–after proposed cuts are accounted for.
The biggest item in PBOT's budget is CIP – Other. "CIP – Other" are funds that are committed by the city on projects and programs that receive federal and state grants. Presumably, cuts in these programs would have a negative impact on federal and state matching funds.
What's going on with city-owned parking garages?
The next biggest chunk of PBOT's budget involves parking garages.  The city owns six Smart Park parking garages. The table above shows that these parking garages eat up $20.3 million of PBOT's budget (almost 10 percent). According to the 216 page document, PBOT gets only $5.3 million in revenues from parking garages.  So, on net, PBOT is worse off to the tune of $15 million a year.
What gives?
Parking gives. And gives. And gives.
Who does parking give to?
The streetcar, of course.
The graph below, courtesy of Reconnecting America, a transit advocacy nonprofit, shows that a huge amount of the Portland Streetcar's debt is underwritten by revenues from city-owned parking garages.
We'll spend some more time on the streetcar in future posts.  In the meantime, let's look at the rest of the Big 10 PBOT Programs.
Rounding out the Big 10
The next big item is Street Preservation – Pavement Maintenance.  It's a big program, but not as big as parking garages.  At just over $11 million (including management along with maintenance), street preservation makes up almost 5.5 percent of PBOT's budget.
Street preservation is going to see its budget cut by $1 million, which represents an 8.7 percent cut. The 216 page document explains where the cuts are going to come from.
This reduces the 2″ grind and pave maintenance blanket program from 42 miles to approximately 10 to 20 miles per year.
That right, the city's going to save money by growing its paving backlog.
The fourth biggest budget item is Environmental System Maintenance – Repair. This deals largely with water runoff from roadways.  The program will face modest cuts.  Nevertheless, the result will be more homeowners standing on their street corners on rainy days, trying to unplug their storm drains because the number of repairs to catch basins will be reduced from 174 repairs per year to 70 per year from this unit.
Expected Results: Some street corners may experience standing water for a longer period of time.
Sidewalks are the next biggest item.  At first blush, it looks like sidewalks are saved from cuts. The story, however, is a bit more complex, so we'll save that for another post.