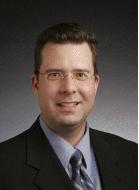 Oregon's education "transformation" means "a lot more money" but not much reform
By Dr. Eric Fruits
Oregon Economists
EconInternational
"Transformation" is the word of the year in the Oregon Legislature. Not only is the Legislature looking for ways to transform Oregon's healthcare delivery system and jump head first into Obamacare, the legislature is sprinting toward the finish line to transform Oregon's education system from pre-school to post-grad.
The Oregonian reports on the legislature's progress on one part of the education transformation. Senate Bill 1581 would require every school district, community college and public university to sign a yearly "achievement compact" with the state, pledging key results, including a specific graduation rate, that it aims to deliver.
The bill also establishes a state Education Czar called the "Chief Education Officer." Sure, we all joke about the Czar of This and the Czar of That. Oregon's Education Czar, however, has some truly czar-like powers. In fact, among his or her many powers, the Education Czar will have "direction and control" over the chancellor of the Oregon University System, the director of community college system, and the Deputy Superintendent of the Public Instruction.
The Oregonian article is fuzzy on the details of the plan, but then again, the plan itself seems pretty fuzzy. Nevertheless, three things in the article stood out.
"That will require seismic shifts and a lot more money." The article does not mention what the seismic shifts are. Even worse, it does not say how much is "lot more money." If politicians say it's going to be a lot more money, then it's going to be a LOT more money. Maybe if we all put a tooth under our pillow …
"There will be no set rewards for schools or colleges that meet their targets …" Message to schools: Set a goal, meet a goal, and you'll get certificate suitable for framing.
"… And a district or college that falls far short would still be funded on the same formulas as successful ones." Message to schools: Don't worry about meeting those goals, you'll still get your money.
Bottom line: The legislature is patting itself on the back for crafting an education transformation that will take "a lot more money," but doesn't do anything because successful school get no rewards and failing schools face no financial consequences.