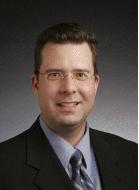 Eric Fruits,
Econ International
Oregon economist
The Oregonian seems to have picked up on our earlier posts about misplaced priorities and self-inflicted budget woes at the Portland Bureau of Transportation.
The story so far can be told in four pictures.
1. Record revenues at the Portland Bureau of Transportation. "Discretionary" money has almost doubled since 2000. The city's excuse that there it has no wiggle room in budgeting simply is not true.
2. A paving backlog that stretches to San Francisco.Portland's paving backlog has grown by more than 500 miles since 1999. By 2008, Portland had a backlog big enough to pave a two lane road from Pioneer Courthouse Square to San Francisco. Taking the philosophy that a problem doesn't exist if it can't be measured, the city stopped calculating the road paving backlog in 2008.
3. Despite Portland's deteriorating roads, the city has virtually stopped repaving projects. Over the past 10 years, paving projects have dropped from 127 miles in 2001 to a forecast of about 25 miles this year. That's a five-fold decrease.
4. As roads deteriorate, bike lanes and streetcars boom. Virtually in sync with the growth in the city's paving backlog, the city has put more and more resources into "alternative" modes of transportation.