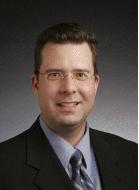 Report: Portland has 5th highest water and sewer rates in the U.S.
by Eric Fruits, Oregon economist
Econ International Blog
A recent study from Nus Consulting Group revealed that the average business district/commercial water user saw rates rise 5.5 percent in 2011 when compared to 2010.
However, in several cities, water and sewer rate increases were considerably higher. For instance, Portland had one of the biggest increases at 9 percent.
The study also identified those cities with the most expensive and the least costly water and sewer rates.
The five cities with the highest water/sewer rates in the United States in 2011:
– Atlanta, Georgia
– Seattle, Washington
– Newport, Rhode Island
– San Francisco, California
– Portland, Oregon
And the lowest rates:
•Biloxi, Mississippi
•El Paso, Texas
•Memphis, Tennessee
•Chicago, Illinois
•Greenville, South Carolina