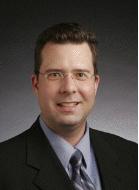 By Dr. Eric Fruits
Econ International Blog
If you have ever visited Portland, it's fairly certain that someone will proclaim that the city has more strip clubs per capita than any other city. Indeed, Portland's reputation is international. Earlier this year, the UK's Guardian newspaper dropped the factoid in its review of Voodoo Donut.
More recently (in an article that doesn't seem to have much of a point), The Economist magazine paints a scene in which progressives bike side-by-side with the prurient:
"Peaceful, green, and liberal, Portland has a reputation for being unusually socially conscious. So visitors are sometimes surprised to learn that it is a plausible contender for the title of lewdest place in America. It has more strip clubs per head than any other city; in its compact downtown, sex shops are scattered amid the bookstores, coffee bars and social services."
Aside from that fact that there is hardly a scattering of sex shops and—truth be told—downtown is somewhat bereft of bookstores, The Economist article repeats Portland's most famous statistic that it has more strip clubs per person than any other city.
Is it true?
Ask a Portlander if the statistic is true and he or she will say, "Sure it's true, just ask anyone!"
It's not a statistic that the Census Bureau collects. The Chamber of Commerce does not spend any energy counting its members who own strip clubs.
So where did the statistic come from?
The oldest article I could find online came from a 1995 Willamette Week article which suggests the newspaper conducted its own survey:
"And what of that "most strip clubs" boast? Our Internet survey of Las Vegas, the gold standard of urban debauchery, reveals 30 clubs, which works out to 5.85 strip joints per 100,000 residents. San Francisco, that legendarily libidinous burg, is estimated by SF's adult weekly, The Spectator, to have 17 strip clubs, or 2.2 per 100,000 residents. By comparison, Uncovered and Exotic list 41 strip clubs within the Portland city limits. With a whopping 7.74 clubs per 100,000 residents, Portland solidly trounces these two centers of vice in number of brass poles per citizen. In your face, San Francisco!"
Bottom line: A local paper began with the assumption that only Las Vegas and San Francisco could possibly beat Portland in the metric of strip clubs per person. The paper counted clubs, divided by population, and—voilà!—a legend was born. The methodology is pretty shaky, so you should take a generous grain of salt next time you're told Portland has the most strips per person of any city. If this were PolitiFact, the claim would be rated "Barely True."