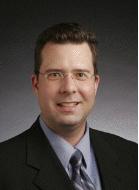 What if you gave away health care and no one showed up?
by Eric Fruits
EconInternationalOregon's governor has a plan to "transform" the delivery of health care in the state. At first blush, it seems that the state will jettison its experiment with the Oregon Health Plan that made headlines two decades ago with its rationing of services.
It looks more and more likely, however, that the new plan will look much like the old plan, only without the explicit rationing of service. Even so, the state has big hopes of saving hundreds of millions of dollars. Toward that end, the governor's office has been pointing to a new study prepared for the state that says efficiencies associated with a transformation of the Oregon Health Plan could save the state approximately $130 million a year.
In an interview with Dr. Bruce Goldberg, director of the Oregon Health Authority, the Oregonian reports that the Authority is trying to drive down costs and improve quality with what the state calls "coordinated care organizations" (CCOs). Dr. Goldberg expects to have an analysis of potential cost savings available in January. Even so, the state has already budgeted $239 million in general fund savings as a result of creating CCOs.
CCOs are groups of doctors, hospitals and other caregivers who will be responsible for coordinating all mental, physical and dental care for people covered by Medicaid, the government program for the disabled and poor. The state is designing payments to reward caregivers for keeping members healthy, achieving quality goals, and reducing "disparities."
While Oregon's politicians and bureaucrats are hopeful that CCOs can produce cost savings that more than forty years of healthcare reforms could never deliver, no one seems to have a clear idea of what a CCO is and does. Nor does anyone have a clear view of how a CCO would work in the real world outside of task forces and rule-writing boards. One thing is clear: Policymakers are steering clear of any association with managed care organizations. Here is Dr. Goldberg's description of CCOs from his Oregonian interview:
Managed care was more about managing costs, or limiting care to save money. It wasn't about how we improved outcomes. Coordinated care is about investing money to improve outcomes and save dollars. It's about local doctors, hospitals and consumers coming together in a collaborative organization. It's not about an outside managed care company imposing limits.

Right now we have a system that's based on production. The more times you get admitted to the hospital, or treated at a doctor office, the more providers get paid. We want to reward providers for improving health.
CCOs and managed care: Same, same, but different
Street merchants in Thailand are famous for saying, "Same, same, but different." If a tourist remarks, "I just saw this same trinket down the street for a lot less money," the merchant will inevitably respond, "Same, same, but different." That means, sure, it's the same trinket, but its just a little bit different, that's why the price is higher.
Notice that Dr. Goldberg's first response is to dump on managed care, which on its face seems to be very similar to "coordinated care." (And, remember, managed care was a key component of the original Oregon Health Plan's goal of saving taxpayer money.) In particular he dumps on managed care's objective to "save money." Nevertheless, one of the "transformation's" key objectives in creating CCOs is to save the save state hundreds of millions of dollars. Same, same, but different.
Also notice that Dr. Goldberg says that coordinated care is about "investing money." In economics, the difference between spending and investment is that one expects to earn a return on an investment. Thus, it seems that coordinated care is about spending a large sum of money up front in hopes of seeing a stream of cost savings in the future. It remains to be seen what and where the "investment" will be and whether or not the "savings" will ever show up.