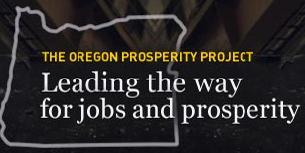 Portland's Economic Health- By the Numbers
Portland area employment and income still lagging
BY Oregon Prosperity Project
A group of Oregon's leading business associations released a report this week detailing how the Portland Metropolitan economy ranks with other metropolitan economies throughout the US.
Some interesting findings:
• Portland-metro's employment per capita remained 6 percent below pre-recession levels by the close of 2010, compared to a 5 percent gap among all U.S. metros.
• Portland-metro's employment drop was also worse, dropping 8 percent (or by 81,200 fewer people employed), which was two percentage points lower than the average for U.S. metro areas. Only 17,900 new employees have been added back.
• Portland-metro is ranked 23rd in population size, but 73rd in real personal income per capita and 136th in employment per capita. Seattle, Denver and Minneapolis metros continue to exceed expectations, generating higher per capita incomes than would be predicted by their size alone.
• There is some good news…One area where Portland-metro performs exceptionally well is in the growth of its gross metropolitan product per capita (GMP). Between 2001 and 2010, the Portland-metro's GMP per capita grew from about 5 percent below the U.S. metro average to about 20 percent above the U.S. metro average.
See Portland's 2011 Economy By the Numbers