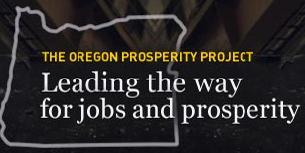 Rep. Mike McLane to introduce legislation in 2012 to protect a growing industry
By Oregon Prosperity Project
Instead of honoring the agreement between Facebook and Crook County, the Oregon Department of Revenue swooped in and notified Facebook that its property taxes would no longer be governed by the terms of the local enterprise zone agreement.  Instead, their property taxes would be assessed by the state.
Why is this such a big deal?  Because the state, unlike counties, assesses property taxes based on "intangible" assets – things like brand value, goodwill, reputation, computer files and patents.  These "intangible" assets massively increase the value of a company, and massively increase property tax bills.
In the case of Facebook, the massive increase in taxes more than eliminates the cost advantages of locating and expanding in Oregon.  What's more…Crook County, doesn't even want the extra tax revenue from the state assessment.  They want the long-term jobs!
So the Department of Revenue's decision has huge implications not only for the valuation and property tax burden incurred by Facebook's data center, but more importantly, Facebook's immediate plans to expand its facilities and workforce in Central Oregon are thrown into limbo.
And here's the kicker.  Oregon's enterprise zone program is a key factor in attracting a number of companies to consider locating data centers here.  Will the Department of Revenue thwart these job opportunities, too?
Not if Rep. Mike McLane has a say.  He's introducing legislation in 2012 to protect Facebook and other data centers with enterprise zone agreements from being upended by the Department of Revenue.
This is a critical issue we'll be advocating for in the 2012 Oregon legislature.  When the time is right, we'll be asking you to contact your local legislator to support this important legislation.
Oregon can ill-afford to continue to hassle businesses that want to locate and create job opportunities here.  McLane's pending legislation is a step toward giving us one more viable, job creating industry in Oregon.