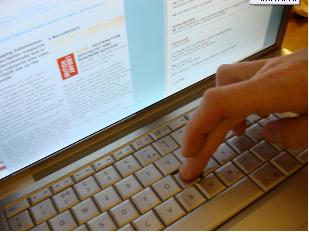 Like Button sacrifices your privacy
By Oregon Small Business Association
The popular "Like" button that permeates news articles, retail sites and other sites may seem harmless but it is sending information back to Facebook and Twitter notifying them of a person's visit to those sites, according to a study done for the The Wall Street Journal. They're called social widgets and they have been added to millions of webpages.
Facebook says deletes the browsing history in 90 days and Google deletes it in 2 weeks. Facebook and Google say that they anonymize the user's browsing history. Twitter says it deletes the browsing information "quickly." Facebook places a cookie in a web browser when a user logs onto their account or create an account. When they are logged into their account, the cookie allows Facebook to recognize its users on any site with Facebook widgets. Until the user logs out of Facebook, their browsing history can be tracked.
The Facebook "Like" button was introduced last year and was designed to easily share an article with friends. It also is a powerful tool for website owners in generating more traffic to their site. A recent Forbes article shows that consumers prefer to click on the Facebook "Like" button rather than using Yelp or other sites to write a review. A single click on a website that has the Like button option quickly shares that information with their friends on Facebook.