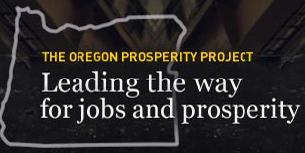 By The Oregon Prosperity Project
What exactly is a health insurance "Exchange?"   Right now, the Oregon legislature is hard at work trying to create a health insurance exchange for health insurance consumers. It is contained in Senate Bill 99. But that begs the question – What exactly is a health insurance "exchange?"
The "exchange" is simply a new marketplace where individuals or small employers can shop for health insurance using simple, standardized cost and benefit comparisons between plans so that consumers can easily compare health insurance plans. The "exchange" is an attempt to bring retail competition into the health insurance marketplace. The desired result is to increase the number of Oregonians insured while bringing down costs for all health insurance consumers.
Federal law mandates that each state must design its own insurance exchange to be open for business by 2014. At least initially, these insurance exchanges will be open only to those who work for businesses with 100 or fewer employees as well as individuals looking to buy insurance for themselves. The exchanges are meant to be cooperatives that allow individuals and small businesses to band together for purposes of buying health insurance in order to enjoy the economies of scale and lower unit prices enjoyed by Oregon's state's largest companies.
Although the federal legislation which mandates the new health insurance exchanges is widely unpopular and is undergoing multiple legal challenges, it is still the law until overturned. The question then becomes in the meantime:
Can Oregon create an exchange that actually works?
The Oregon Prosperity Project believes the following eight principles can help Oregon's new insurance exchange live up to its promise of insuring more Oregonians at lower cost to Oregon businesses and consumers:
1. The Exchange cannot have regulatory authority over the total market. The Insurance Exchange must operate as part of the insurance market currently regulated by the state. Individuals and business should have the opportunity to purchase through the Exchange or directly with a health insurance carrier.
2. The Exchange should be a dual-market to allow individuals and small groups to purchase plans inside the exchange and outside the exchange. This option increases competition and innovation, and makes the exchange prove its value.
3. The Exchange should be chartered as a public corporation – not as an outright state agency – to promote nimble business behavior and public transparency.  The Exchange governing board should be balanced including individuals with diverse business, finance and consumer experience, as well as members with demonstrated experience in Oregon's health insurance sector.
4. The Exchange should be streamlined and simple for both employers and employees to use.  It should include the option for employers to offer a defined contribution which employees can use to purchase their choice of plan.  It should provide a way for employees to aggregate the contributions of multiple employers along with available subsidies to purchase the plan of their choice.
5. The Exchange should be a marketplace that gives purchasers multiple choices of benefits and network options with plan benefits that encourage cost-conscious choices by consumers.
6. The Exchange should have a way to enhance portability of coverage so that employees moving between jobs can maintain their health insurance plan, network and doctor.
7. The Exchange should provide businesses with an easy 'one check' option to pay for the health insurance of multiple employees, policies and carriers.
8. The Exchange should not restrain consumer choice.  While it may make sense for the Exchange to limit the number plans each insurer may offer in a specific tier, insurers should be allowed to determine the benefit design of those plans. The Exchange should not be overly prescriptive in mandating benefit design beyond the base level, because it will decrease competition and innovation. Any carrier who meets reasonable standards and criteria set by the governing board, including access and quality, should be allowed to offer plans within the Exchange.