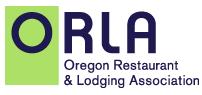 By Oregon Restaurant & Lodging Association,
Eugene City Council soundly rejected a proposed five percent restaurant tax after hearing opposition from five local restaurant owners and an ORLA representative. Additionally, a few private citizens who recognized the unfairness and hardships that such a measure would impose on both local customers and struggling operators also provided testimony at the January 11, 2011 meeting.
After the public comment period, all seven out of eight Eugene City Council members present stated their rejection of the tax idea.
The prepared food tax proposal, along with city income tax proposals were promoted by a local organization of parents and educators called Stand for Children, which was formed to address a multimillion dollar budget shortfall projected for two school districts in Eugene.
In the end, the Council decided to form a committee to discuss non-restaurant tax proposals to ultimately have on the May ballot. The committee will be composed of councilors, Stand for Children members, school district officials and business representatives.
ORLA will continue to monitor this issue for any signs of change among Council members' opinions and will communicate any updates to our members.