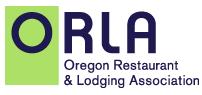 Restaurant tip pooling now legal in Oregon
By Oregon Restaurant & Lodging Association,
Oregon Restaurant & Lodging Association (ORLA) has achieved a big management victory for table service restaurants. Employers can now require servers to participate in a tip pool that redistributes some of their tips to the back of the house without violating federal wage and hour law.
In 2009, an attorney filed a suit (Cumbie V. Woody Woo, Inc.) against Vita Café a small restaurant in Portland, claiming they were using an illegal tip pool among their employees. The original district court ruling – instead of addressing the specifics involved around the individual restaurant – declared that tip pools in Oregon are not illegal since the state does not allow a tip credit.
For this decision to apply to other restaurants throughout Oregon and Washington it must be upheld by the U.S. ninth district court of appeals. These court of appeals cases cost more than $50,000 to defend which is hard for independent operators to afford. ORLA was proactive in this issue and worked with the independent restaurants' attorney to help finance the legal fees. The association also filed an amicus brief on behalf of the industry and recruited assistance from the Washington Restaurant Association.
The decision was upheld by the ninth circuit court in 2010, resulting in tip pooling now legal in the state of Oregon and Washington.
This ruling is particularly important as Oregon's index minimum wage will go up 10 cents to $8.50 an hour on January 1, 2011. "With Democrats still in control of two branches of the legislature and an even split in the House of Representatives, there is little hope for a legislative fix to the minimum wage law" states Bill Perry, vice president of government affairs. The Board of Directors of ORLA knew tip pooling would be a tremendous help for small restaurants trying to manage or cope with the annual increases in the minimum wage. ORLA stepped up to help this small Portland restaurant defend themselves against an over aggressive attorney and at the same time, played a key role in bringing tip pooling to all establishments in the state.
For more information on tip pooling and the applicability of the ruling, contact Vice President of Government Affairs, Bill Perry, at 503.682.4422