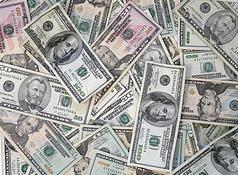 Oregon is giving $20,000 away in mortgage help funds — but few takers

Oregon's economic recovery continues to be threatened by the housing crisis which has been made worse by recent news of Portland home prices sinking to the lowest level since the beginning of the recession. Oregon is one of a few states with access to millions in a rescue program. Yet the program has proven to be wildly unsuccessful with the public. It is called the Mortgage Payment Assistant Program and it taps into over $100 million in federal stimulus funds to assist struggling homeowners. Qualified homeowners can receive up to $20,000 in assistance to help cover mortgage payments.
There are enough funds to help 5,000 Oregonians but few are applying. The state had estimated that as many as 30,000 applications would have been filed by the end of 2010. Instead, only a small fraction have been turned in so far. The deadline is January 15th.
The program was not made available nationwide but rather only to targeted states with the highest rate of home foreclosures. Oregon's high foreclosures qualified but the State of Washington did not. Some homeowners are declining the assistance because of the burdensome paperwork. Others believe that the offer has not either been advertised enough or resonated enough with a distrusting public.
One of the qualifications is that the homeowners' income must be 120 percent or less of the state median income. Another requirement is that the homeowner must have a 25% income as a result of involuntary unemployment or underemployment.You can visit the Mortgage Payment Assistant Program here.