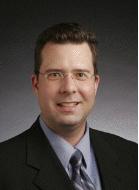 What if you gave away health care and no one showed up?
by Eric Fruits
EconInternational
Back October, I contributed to some research on state spending priorities. One of the recommendations was to eliminate a new program called Healthy Kids Connect. The program was funded with hundreds of millions of dollars in new taxes on private health insurance and hospitals. The study reported the following:
"Proponents of the program and DHS projected that the additional tax revenues would provide health insurance coverage to 80,000 Oregon children by the end of the 2009-11 biennium. However, with only a few months remaining in the biennium, the program has yet to enroll 26,000 more children to reach its projections." [Citations omitted]
The Portland Tribune recently confirmed my earlier forecast:
"[I]n January, the program opened up to families whose total annual income was between $44,000 and $66,000. Healthy Kids offered these middle-income families a great health insurance plan for their children, including full dental and vision coverage, plus no co-pays for checkups or immunizations—all for around $57 a month.
Yet only about 3,000 Oregon children from those middle-income families have been enrolled in the Healthy Kids program. There's room for at least 13,000 more."
One of the requirements is that children must be uninsured for two months before qualifying for the program. However, it is likely that children who are uninsured for two months probably have parents who are no longer employed. These parents will find even $57 a month to bit steep—especially if the children are healthy.