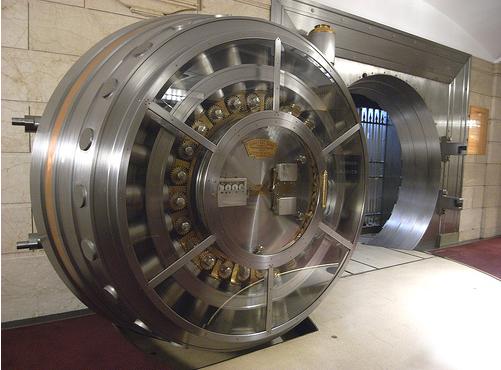 By Charles P. "Chuck" Jones, CFP
A bill (LC12O6) is going to be presented to the Oregon legislature early in 2011. The Oregon State Bank is the creation of the union-backed group, Oregon Working Families Party working in conjunction with Portland State University. Oregon Working Families leadership is led by Co-Chairs Jeff Anderson, Secretary-Treasurer UFCW local 555, and Barbara Dudley as Chair of the Portland chapter.
The State Bank will accept deposits of public funds to make, purchase, guarantee, or hold certain loans and to serve as custodian bank and directs the state treasurer to deposit monies in bank in amount treasury determines as necessary to allow bank to fulfill its duties. The bill directs excess income of the bank to go to the OR Rainy Day fund. The bank will be run by a board headed up by the governor, the treasurer, and the BOLI chairman. The group is promoting that it will be unbiased, since there will be an advisory board and have an independent structure . However, the advisory board is appointed by the main board, including the governor, treasurer, and BOLI chairman.
They have modeled their proposal on the Bank of North Dakota which was established in 1919, and it also has a board of governors comprised of the governor, treasurer, and in their case the agriculture commissioner. They feel that the Oregon State Bank could accomplish several things which would help the state's economy, providing stability to local financial institutions, providing an alternative to bank consolidation, be an important partner to state-chartered banks, and through low costs allow for mission-driven economic development lending, facilitate effective economic development for the state, help the state budget (and would not be in competition with private banks), and would not have a retail presence.
All state funds will be deposited with the bank and the bank would be capitalized through bond issuance.
Although the goals of the bank may in fact stimulate the economy, primarily due to the fact that it does not have to operate at a profit and will pay no taxes if it does run at a profit, or for that matter, no property taxes or local taxes , is simply another government getting into the business of the private sector. Josh Harkinson reporting in "Mother Jones" states the bank of North Dakota is the only state bank in America – what Republicans might call an" idiosyncratic " bastion of socialism. I couldn't agree more.
Does government and banking work?  Can you spell Freddie Mac, or Fannie May?
Charles P. "Chuck" Jones, CFP