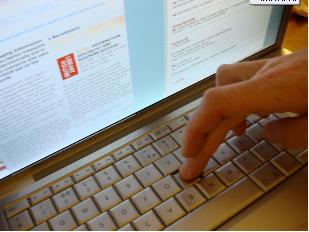 Online privacy shrinks as new tracking tools advance
By Oregon Tax News,
The majority of Internet users are not aware that marketers, identity thieves and even web-privacy companies have the ability to track their web behavior. Even the most careful internet users leave electronic paper trails for interested parties to track without their knowledge. One of the most recent methods companies use to track internet behavior and attract consumers is the placement of an AddThis button on their websites. More than 1.5 million web properties have implemented AddThis buttons, hoping the links will help drive web traffic and boost consumer support. The simple click of this button allows users to alert friends and contacts to interesting or useful material about these companies. Generally, users clicking on AddThis buttons share information by posting the articles on social networking cites, such as Facebook, or sending email alerts. However, what many people do not realize that clicking on the AddThis button sends important information to companies regarding their web activity and interests. Companies then use this information to drive their marketing to attract consumers.
Amidst the increasing number of companies want to track web activity so they can better target advertising to consumers and become more efficient when providing consumers with useful information about their product, is a company limiting its web tracking capabilities. The Walstreet Journal reported that Clearspring Technologies, the #1 leader in connecting publishers, services and advertisers to audiences on the social web, does not collect certain information about consumer web activity on all the sites that feature AddThis buttons. Clearspring Technologies says it does not collect, store or sell personally identifiable data or data in several sensitive categories, including health or kids, and recommends that other companies opt out of the advertising data collection in these sensitive areas.
"This is very much a participatory system," said Hooman Radfar, Clearspring's 30-year-old founder and chief executive.
Clearspring collects information about the content and location of sites visited and its AddThis button reaches 169.4 million unique U.S. visitors, or about 95% of U.S. Internet users, according to comScore Inc.
Interpublic Group's digital advertising unit Cadreon's Vice President of Technology, Michael Brunick, said the data collected by Clearspring complements other information that marketers use to target ads. He said, "You are starting to see multiple sides about the same user. You want to get that information from as many different places as you can."
Social networking companies are not the only ones tracking web activity. Several government-owned websites, including the White House, the FBI and the U.S. Department of State, also use tracking technology, but these entities are contractually obligated not to collect, store or sell data about visitors to those sites.
Despite the current trend in web tracking, internet users may prevent companies from invading their web privacy by purchasing web-privacy software. VaporStream Inc., a successful web-privacy company, allows consumers and corporate users to send email and instant messages with no electronic record for $7.50 to $9 a month. In fact, the increasing amount of new companies that help web surfers browse the Internet and send messages anonymously represent a new trend among internet users to regain their privacy from web trackers.
David Vladeck, director of the Federal Trade Commission's bureau of consumer protection, last week told a House subcommittee on consumer protection that Congress needs to do more on protecting consumer privacy online.